LunaHR 2.0 Introduction
From design to deployment
It has been slightly over a year since we first launched LunaHR 1.0 – a major upgrade from our original HR platform, HRMS. The original LunaHR 1.0 platform took some huge steps forward such as rules & policies, personal profiles, new leave and expense workflows and at the time some huge UI improvements, amongst the development of new functionality.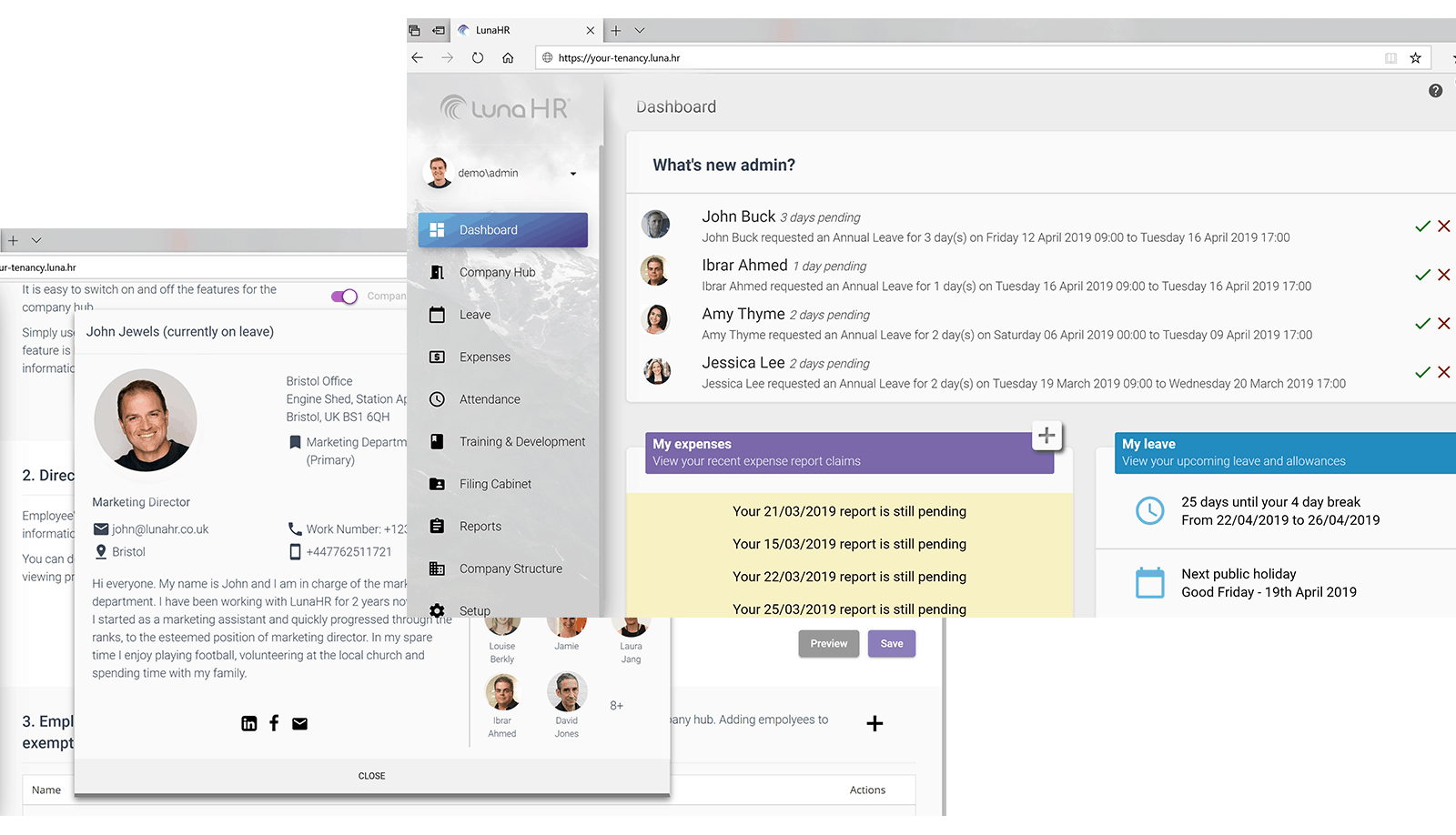 The Process
Research -> Wireframes -> Designs -> Prototypes -> Development
We are now waving goodbye LunaHR 1.0 and welcoming LunaHR 2.0 – the latest version of our flagship HR platform.
LunaHR 2.0 was an ambitious project which looked to bring the core functionality developed in LunaHR 1.0 to life. Moreover, it aimed to take huge steps forward from a commercial perspective i.e. making the platform truly SaaS and Modular. Initial planning for LunaHR 2.0 took place in December 2018 and development started towards the end of January / Early February.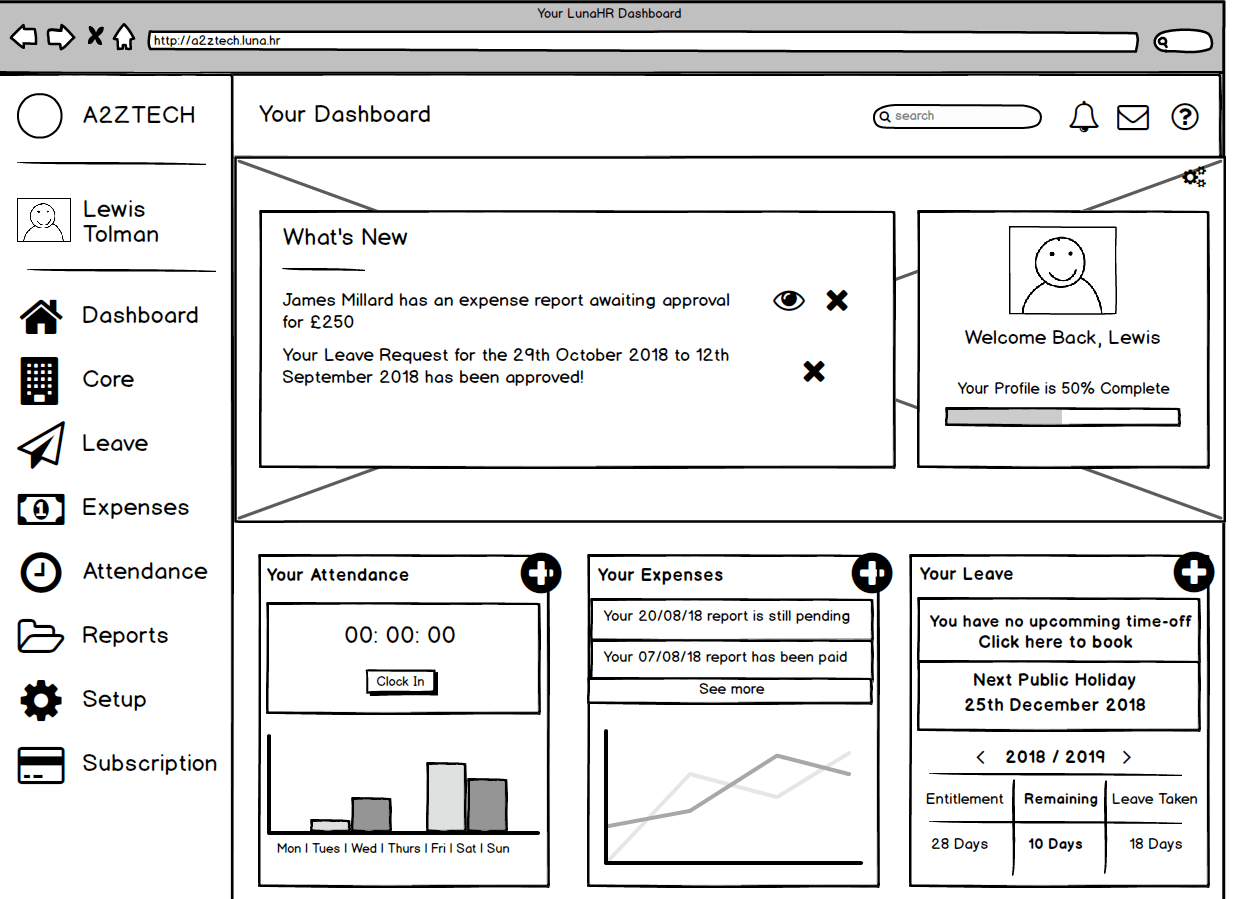 After market research and rigorous planning we started to design wireframes, detailed designs and then prototypes. Finally, the developers began developing the new user interface, which was designed to load asynchronously by using the latest Javascript technologies.
What's New in LunaHR 2.0?
New UI, Functionality and SaaS!
LunaHR 2.0 primary focus was improving the UI and UX. This includes some of the following: implementing brand styles, help text, creating more logical workflows, terminology consistency, intuitive wizards, better navigation, improved performance, dynamic dashboard, rules & policy transparency, complying with accessibility guidelines, easy to use navigation and much more.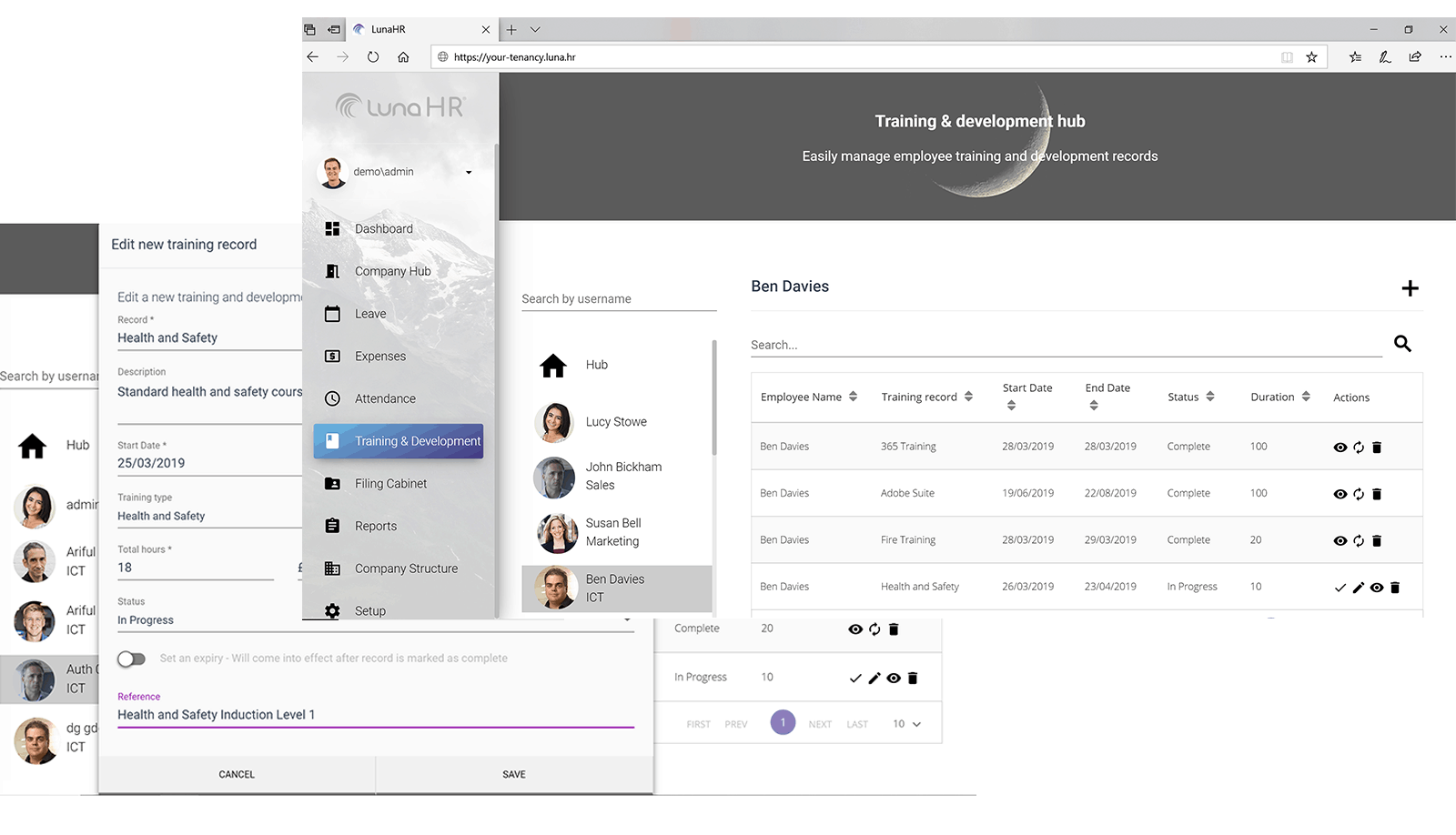 Another goal of LunaHR 2.0 was to take steps forward in making the platform 'SaaS' ready – our desired business model moving forward. This included some of the following: creating a sandbox trial environment, setting up a dynamic payment gateway, making the platform truly modular, improving the company signup and onboarding process.
Finally, we have introduced a lot more functionality: accrued leave, attendance applications, biometric clock in / out, new leave workflow, training & development module, filing cabinet, app integration page, expense projects, company hub, employee directory, 2 step authentication and much more.
The Future
Our Roadmap
LunaHR 2.0 has come a long way. Our development team has put in around 1000 hours worth of work to make this happen. However we are not finished. We are extremely close to becoming a completely SaaS HR Platform that will rival our competitors. Despite being a small Bristol based startup with limited funding, we are managing to make huge progress in this stagnant yet competitive industry.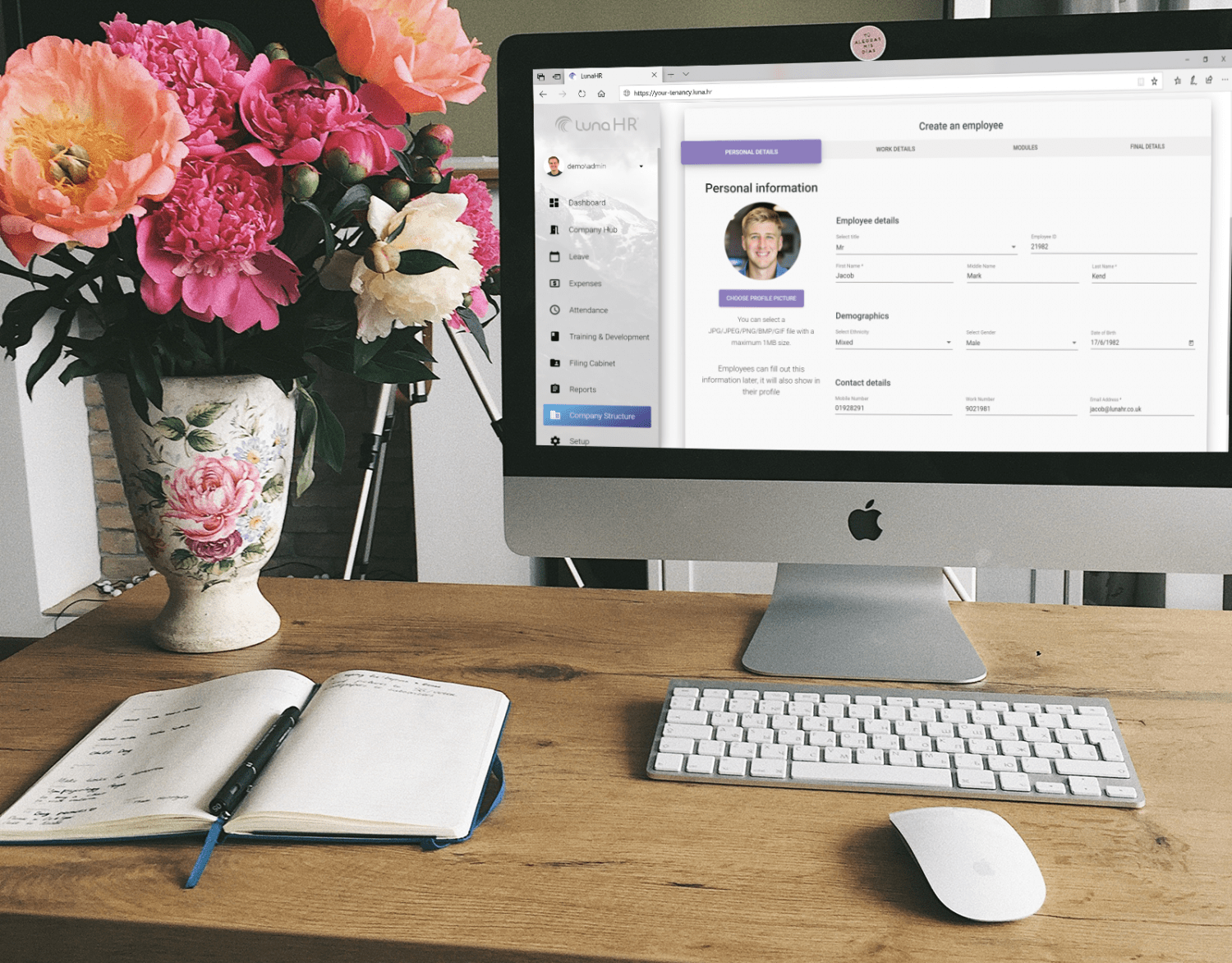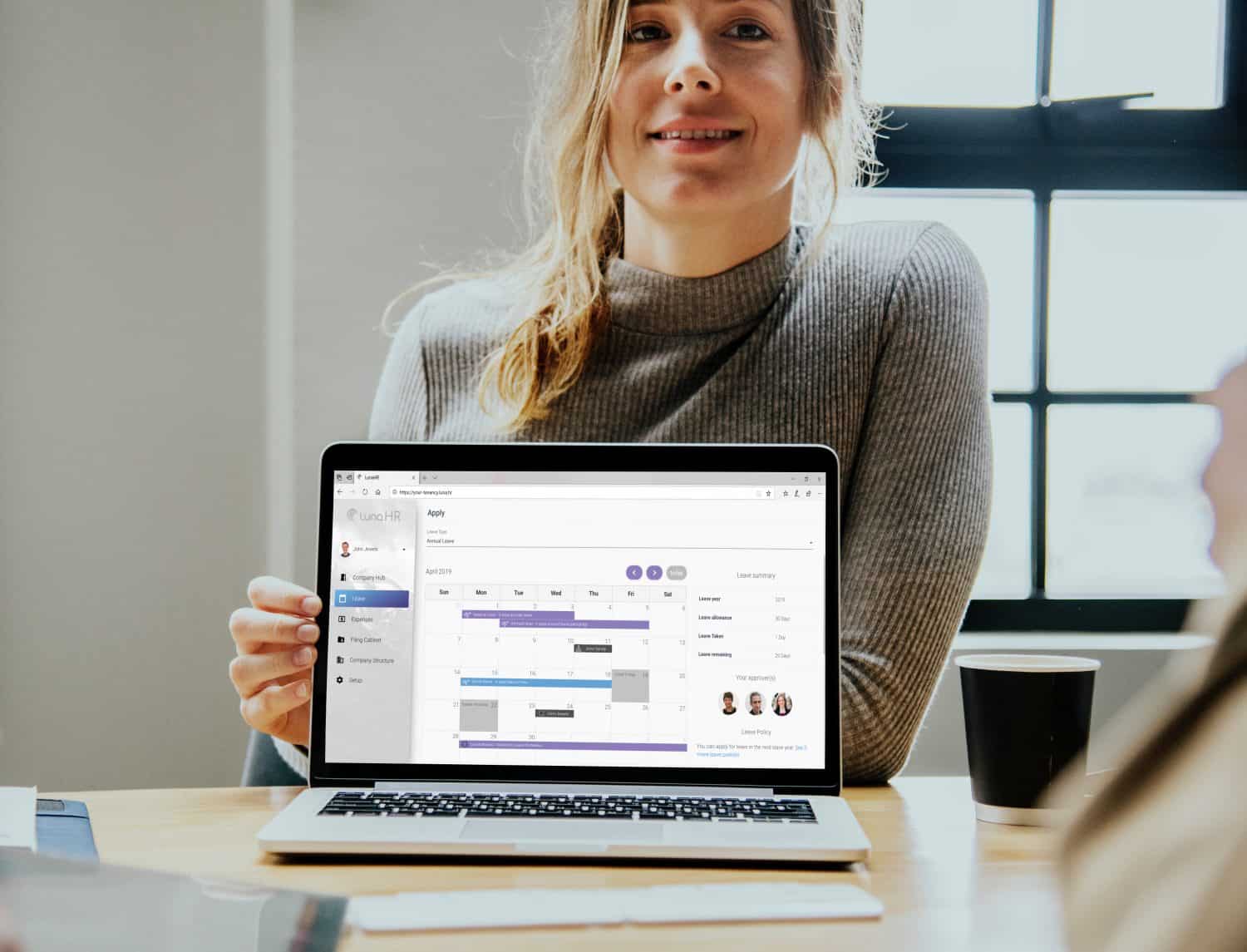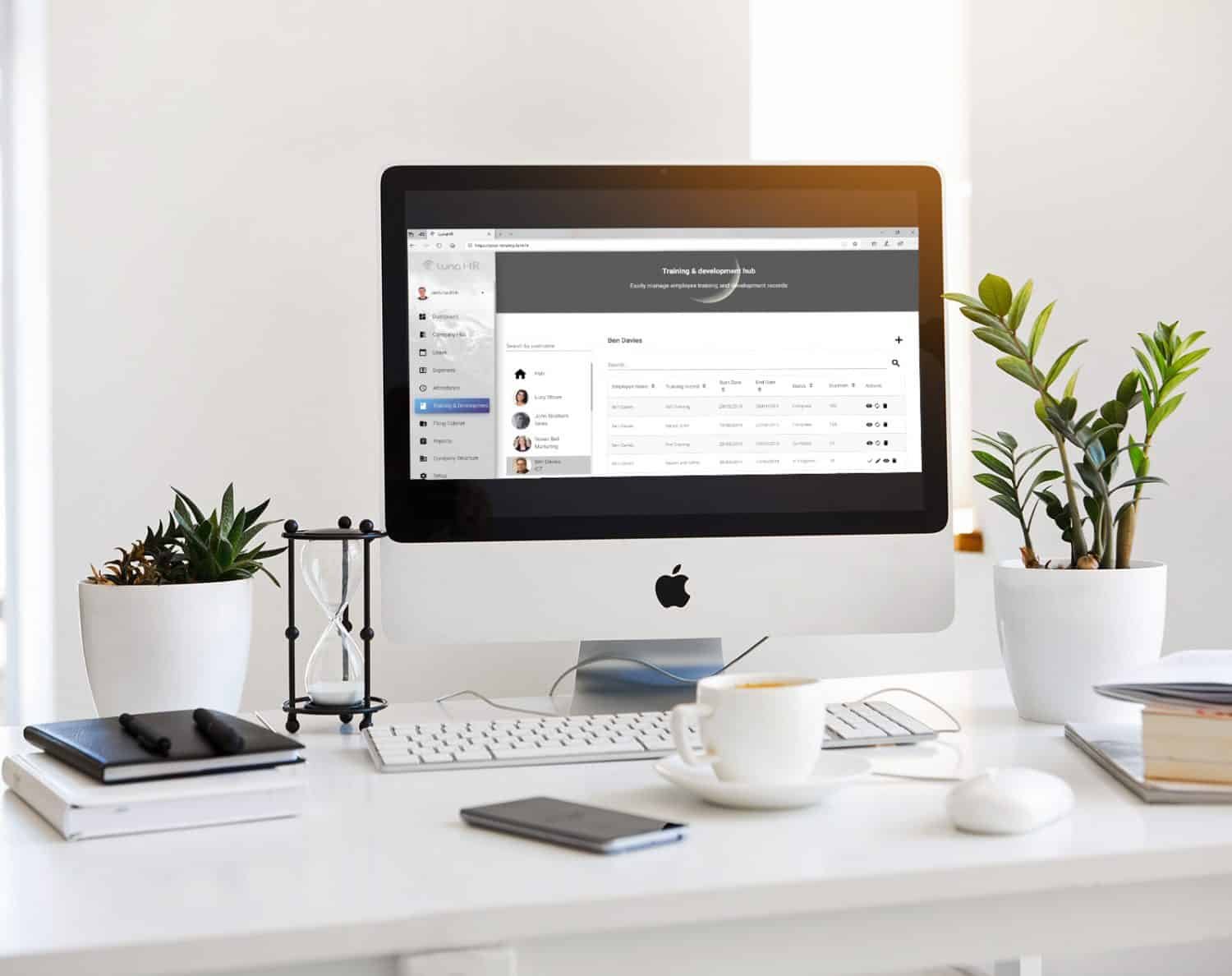 Our roadmap is very exciting, featuring functionality that competitors have yet to even consider. LunaHR in the near future will, in no particular order (1) become fully SaaS (2) start focusing more on people analytics, trends and performance (3) utilise artificial intelligence (4) incorporate more rules & policies (5) where possible, automate and inform (6) focus on new modules and API integration with other exciting / leading software platforms.
From a commercial perspective, we will begin marketing in Q3 this year and develop our brand even further. We will also look for investment or partnership opportunity, to help fund further development. There is a lot to do, however with clear direction, ambition and persistence, we are confident LunaHR will be a leader in the HRMS market in the UK and later the World.
A Huge Thankyou to our Team, Partners and Early Adopters
Your success is our success and vice versa
We have been fortunate to develop LunaHR with the guidance of existing clients, HR agencies and some very talented consultants. LunaHR 2.0 is still looking for more early adopters to take LunaHR to the next level. Your HR problems, ideas and concerns helps fuel our roadmap to create the perfect platform for your business.