LunaHR Reports Module
LunaHR Reports module allows comprehensive reports to be created, providing company insights, allowing strategy to be developed to help progress UK SMEs. Custom report templates can be automatically generated and scheduled on a regular basis, giving timely insights without any effort, allowing time to be focused on taking action instead.
Filtering Functionality
Custom Templates
Create Your Own Reports
Password Protected
Schedule Reports to Your Inbox
Support PDF, XLS, CSV formats
Report History
General and Modular Reports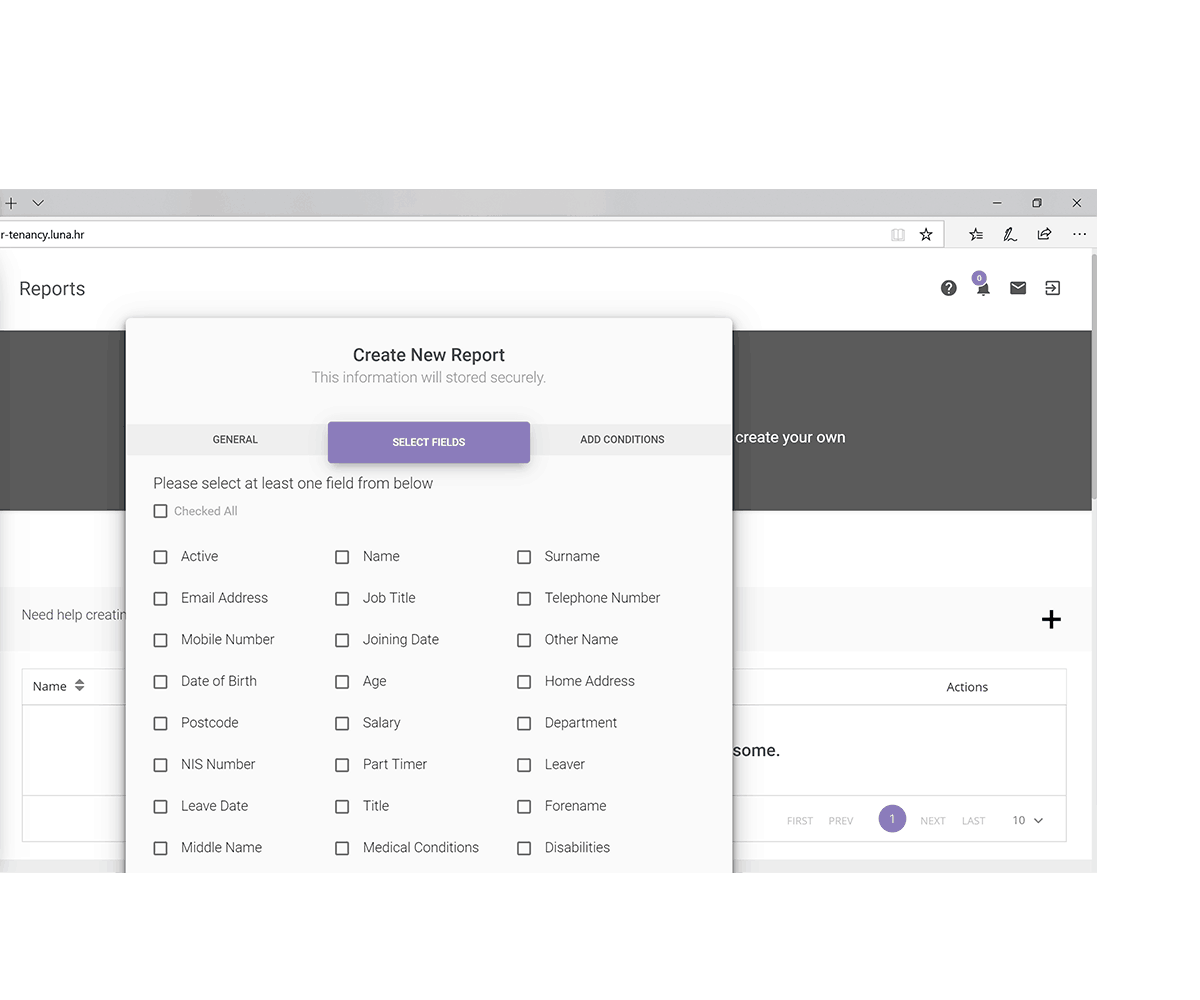 01
Create Your Own Reports
The LunaHR Report Module allows for custom reports to be created, vast amounts of employee data is easily processed, and subsequently converted into tangible reports that showcase your desired insights.
Creating a report is easy to do within LunaHR by simply editing a template or selecting your desired columns of data, no technical experience is needed to do this, making it super quick to generate various reports.
Custom reports support filtering, allowing you to not only choose your data fields but also where the data is coming from, giving you complete control, making it easy to create technical reports for certain individuals, offices, departments or even the whole company within a temporal framework.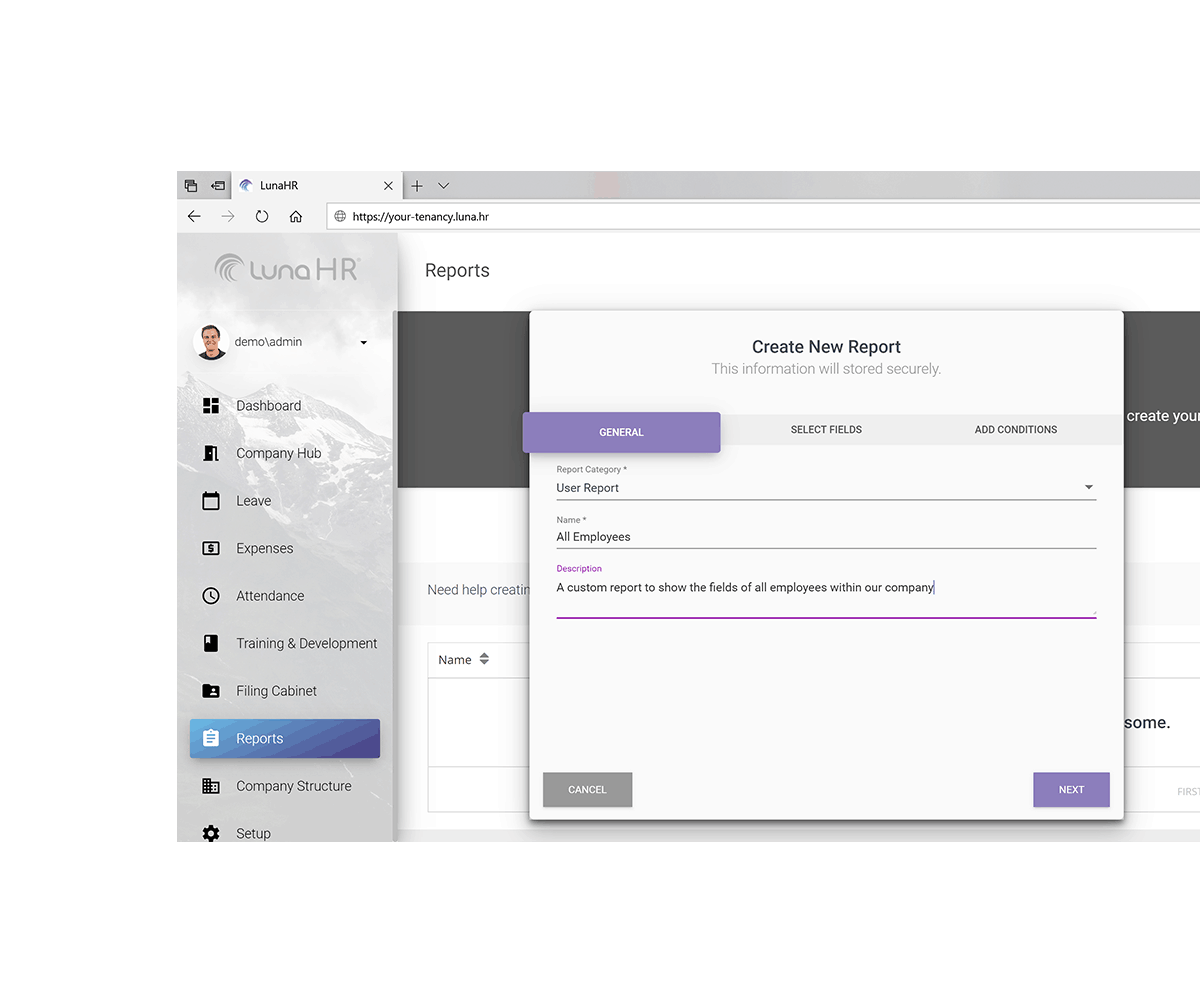 02
Power of Scheduling
Insightful reports can be scheduled directly to your email on a defined basis, saving you time instead of creating a new report each week for example, allowing you to get consistent insights with little to no effort.
You can password protect the scheduled reports being sent to your inbox, increasing security, and complying with the latest Data Privacy and Security measures.
It's easy to setup multiple reports on a daily, weekly and monthly basis, giving a fountain of dynamic knowledge, keeping you informed and providing a basis of analytics to make strategic HR decisions.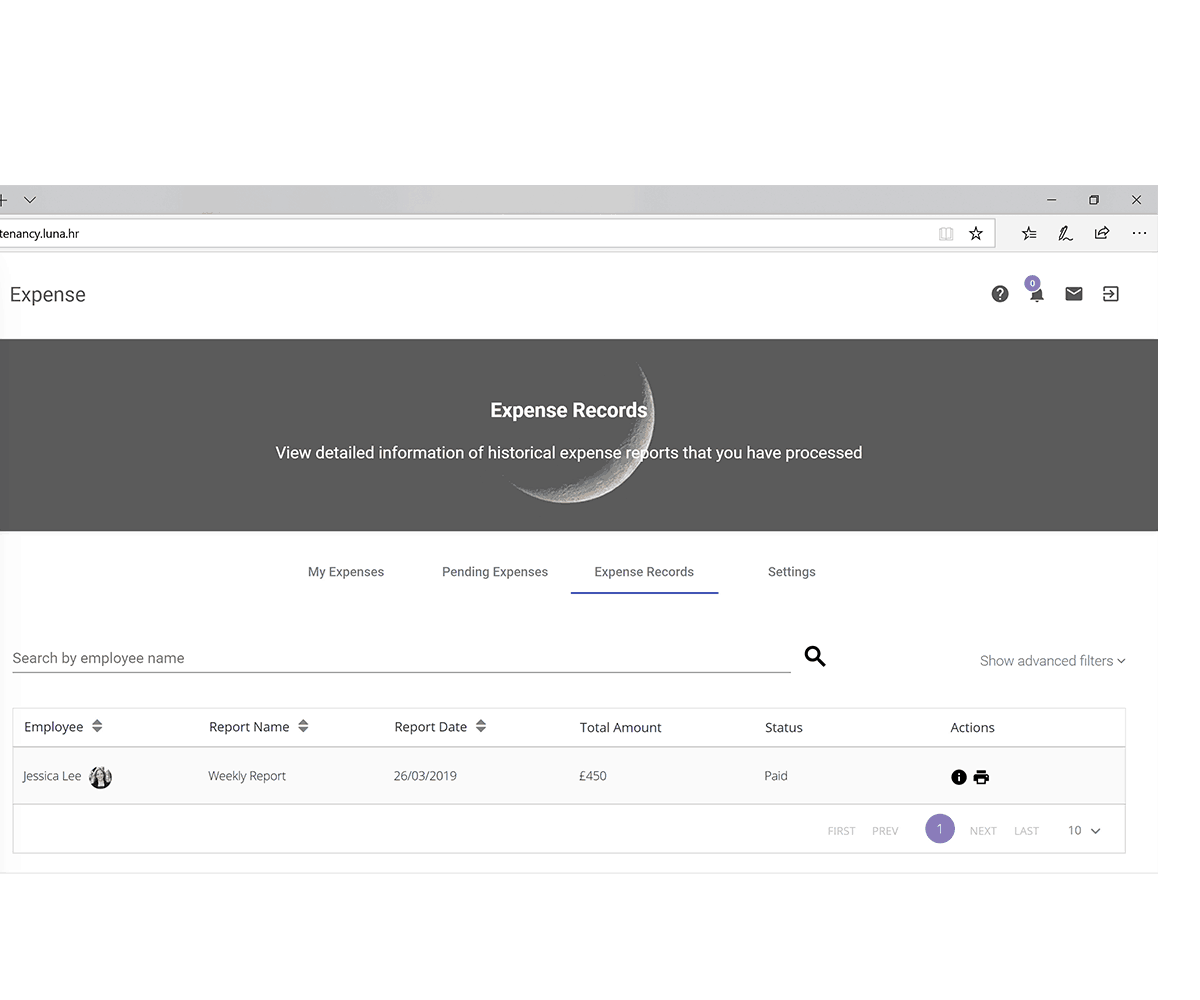 03
All Modules
The LunaHR Reports Module is compatible with all of the modules in LunaHR, giving you the ability to create various reports in different aspects of HR.
LunaHR Leave Module integrates nicely with reports, insightful reports about annual leave, sick leave and other custom leave types, giving a useful insight for this crucial aspect of HR.
The LunaHR Expense Module also integrated well with reports, custom reports of expenses and mileage can easily be generated, allowing the accounts team to easily keep track expense expenditure, especially if scheduling is setup.
The Attendance and Reports Module go hand in hand, using reports you can easily track attendance metrics and relate it to performance, providing HR a solid foundation of analytic evidence to make difficult or easy strategic decisions.
Arrange a demo
Personalised walk through with a customer success manager
Fancy a chat?
Questions? We have the answers.