Company Assets (core)
All UK SMEs need a safe and reliable place for storing and managing all our assets in one place. Such functionality makes it easier for HR & IT professionals to organise, distribute and keep track of company assets, especially for remote and hybrid employees.
The company assets functionality is included within the LunaHR core module. With the ability to control access and permissions, the asset functionality can be tailored to individual business needs.
Assign assets
Tracking
Audit logs
Security / Access Levels
Permission Based
Asset status
Reporting
Organisation View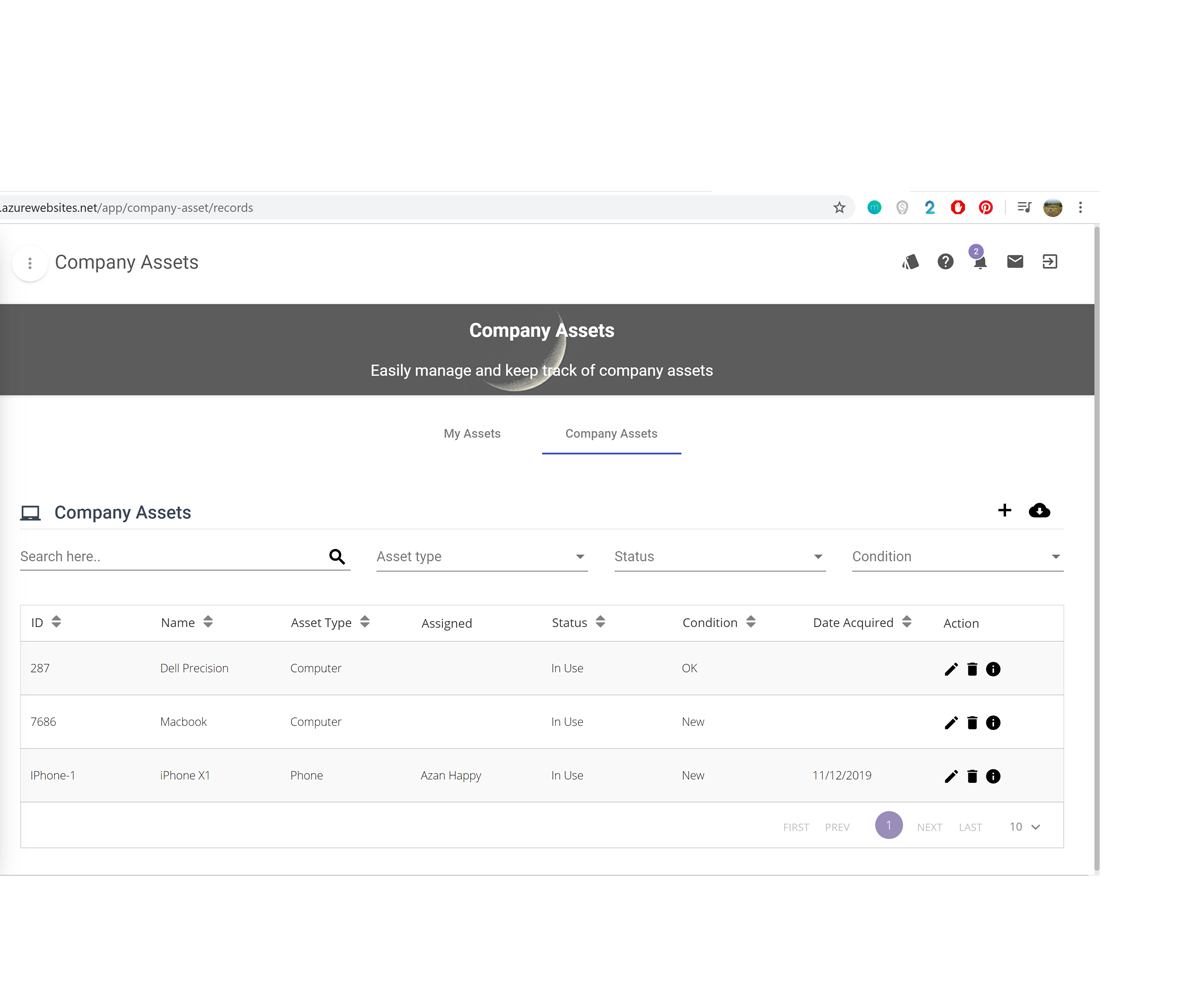 01
Easy to use Filters
The LunaHR assets functionality stores and manages assets in a single database, using a simple yet filterable and searchable table, allowing for HR / IT to easily find and manage individual assets.
Once filtered, export this simple table, to either excel or PDF, making it even easier to report on assets without assignment, assets that need replacing, leavers with assets or joiners without any assets for example.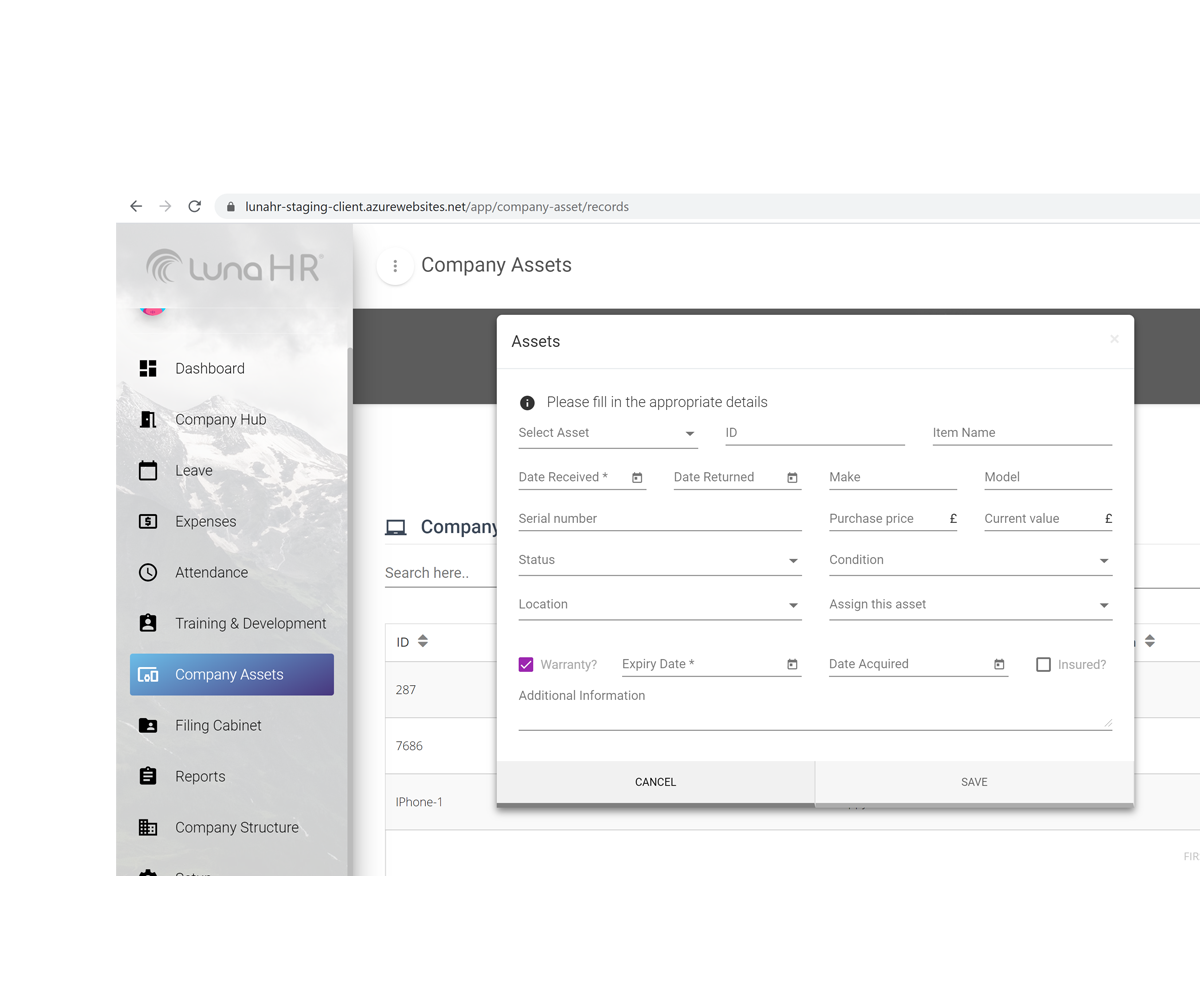 02
Organisation Wide View
The asset module is fully configurable and incorporates the hierarchical structure of the core module, select and assign assets to employee(s), departments and offices, enabling ALL assets to be tracked.
The organisation wide approach, enables HR / IT to generate asset related reports on departments and offices, allowing management to effectively increase understanding of asset distribution i.e. which departments need refunding.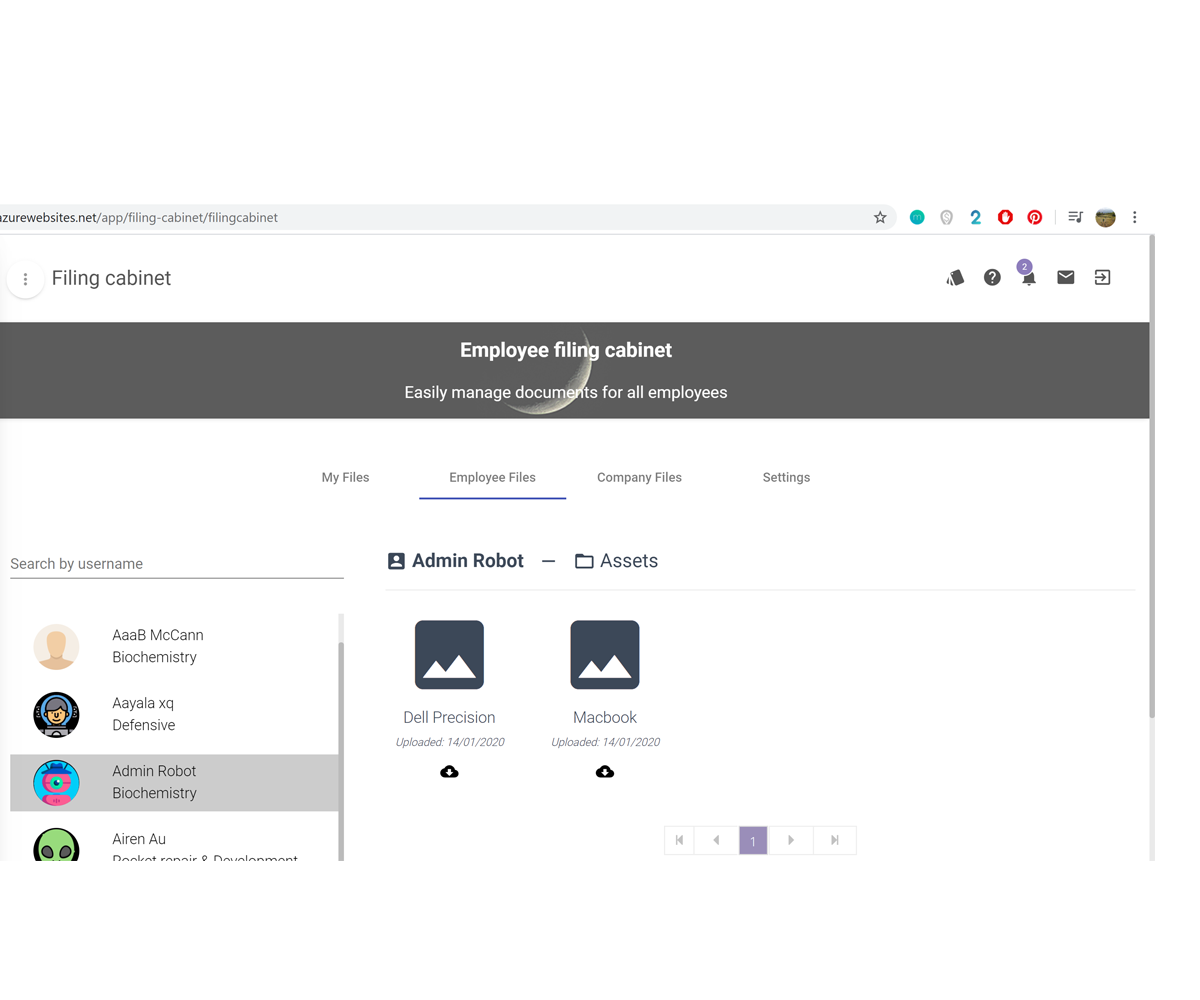 03
Integrations and Workflows
Like the rest of LunaHR the assets functionality can be tailored using permissions, whether it is limiting access to general users or creating a unique role such as IT support and giving them full access, covering all company access policies.
Similarly, it's easy to customise the workflow of asset distribution i.e. allow employees to request company assets or disable this flow meaning only management can assign / distribute assets.
The assets functionality integrates seemingly into our filing cabinet, uploaded asset insurance and warranty certificates are automatically placed into asset folders, making it easy to find important documentation.
Likewise, the assets functionality can easily be reported on, weekly asset update reports can be scheduled directly to inboxes, ensuring asset management is always kept on top of.
Arrange a demo
Personalised walk through with a customer success manager
Fancy a chat?
Questions? We have the answers.