Shape Your Remote and Hybrid Working
Why Choose LunaHR?
Built for forward thinking businesses
Digitally transforming into remote and hybrid teams.
A Leading HR Platform for UK SMEs
---
A UK business is a lot more than just employee data and files.
It's an effective mix of people, projects, and strategy. LunaHR boasts plentiful features which aim to drive the efficiency of your organisation. Manage onboarding, employee data & files, leave, reports and documents that your entire team will enjoy using, and with ease.
Less paper, greater flexibility, happier people.
Who should consider LunaHR?
UK SMEs
Remote / Hybrid workforces
Forward thinking organisations
Data driven organisations
Organisations that are digitally transforming
People / Team orientated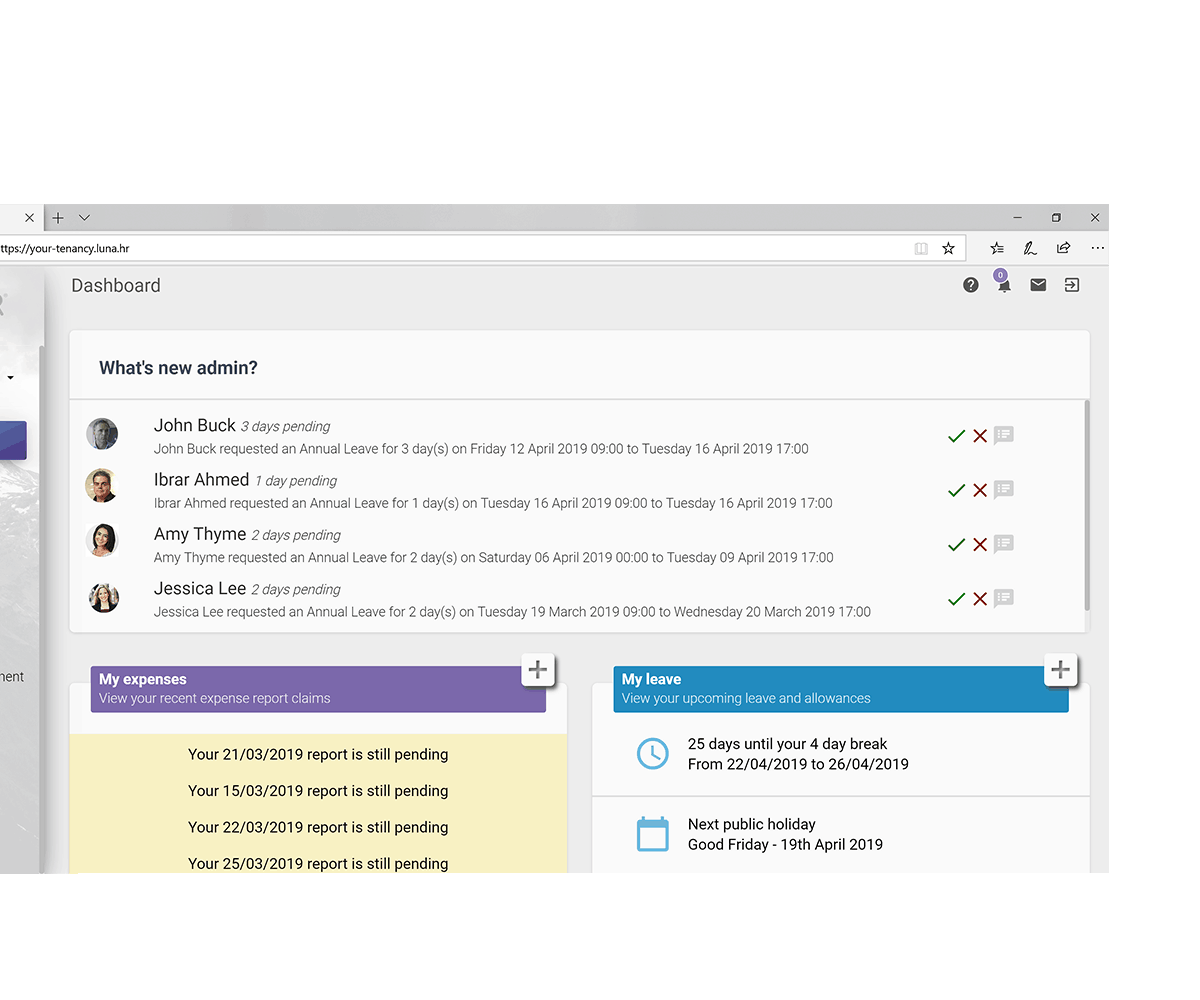 01
Modular
LunaHR is a modern, flexible next generation HR platform that has been developed specifically for UK SMEs that focus on hybrid and remote working.
LunaHR has been designed to be simple to use, intuitive and mobile friendly.  The modular platform enables organisations to use the features that are critical to its business without having to pay for functionality that's not required.
The modular design also facilitates easy integration with existing systems protecting the investment already made.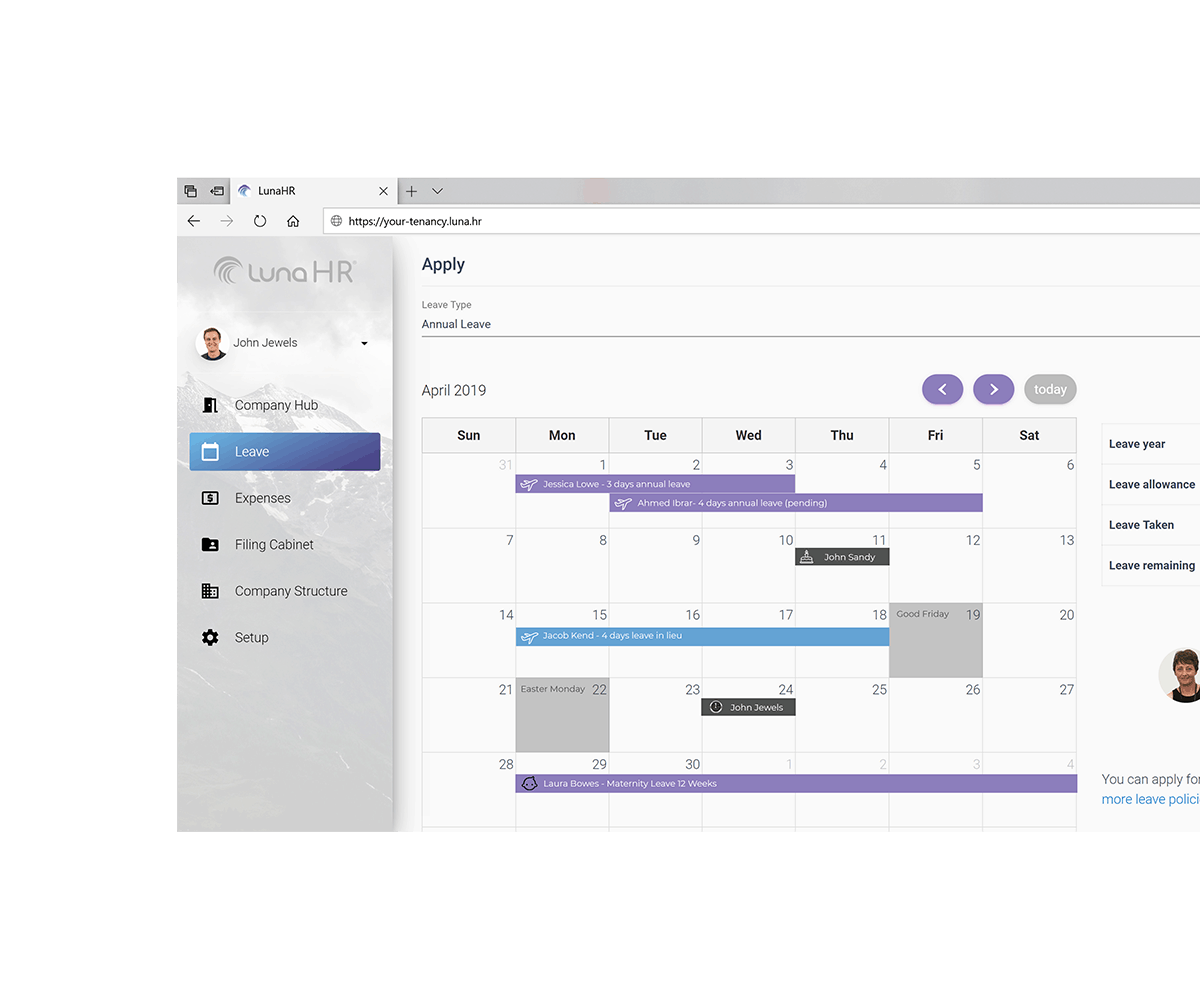 02
Cloud Based
Cloud based technology provides access from all devices anytime and anywhere as well as comprehensive back-up facilities and security, perfect for remote working. LunaHR is fully scalable to meet changing needs and future proofed with legislative changes and updates driven by an active user group of HR professionals.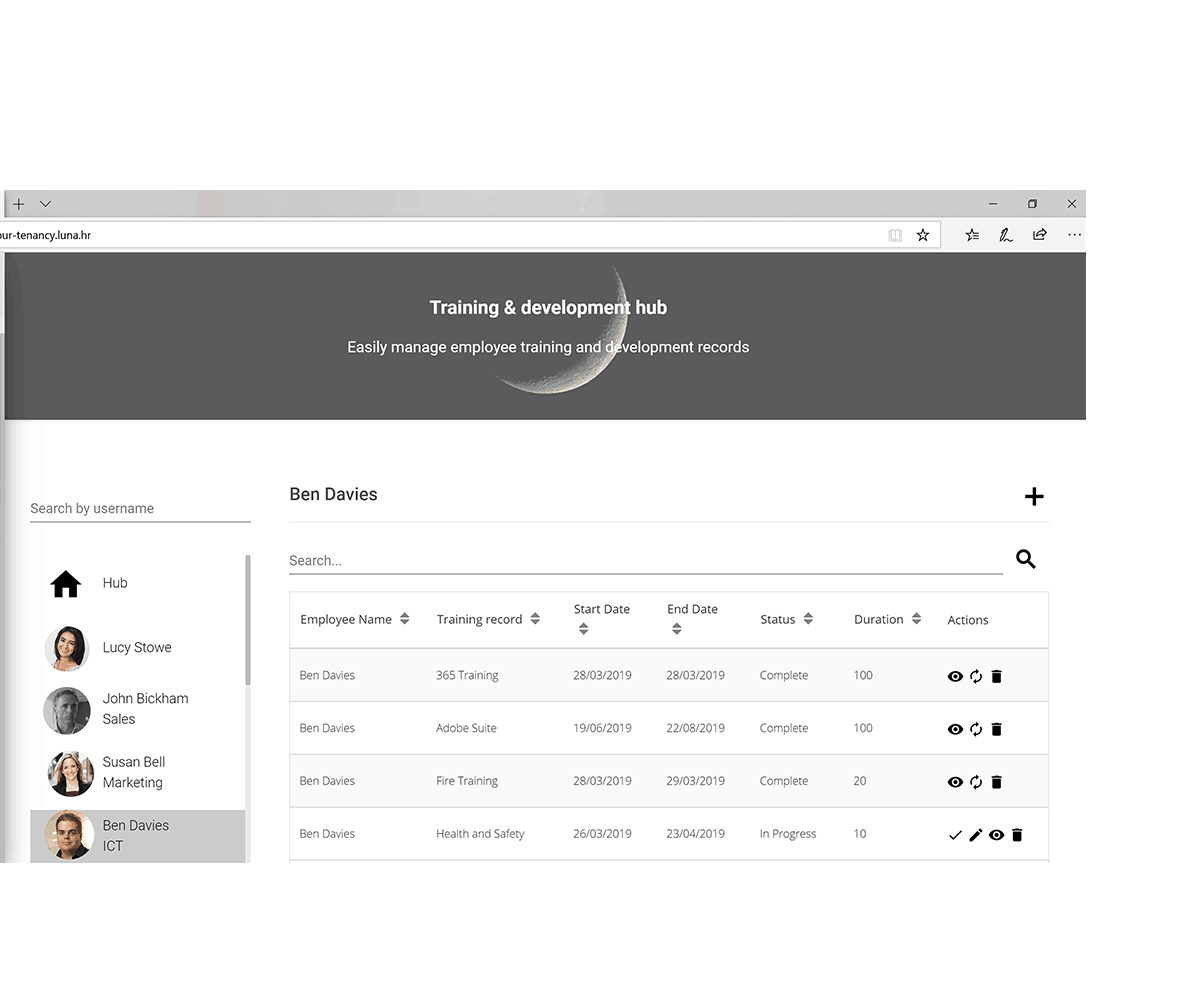 03
No More Paper
With LunaHR, organisations can rapidly move away from paper-based processes to a modern self-service environment with easy access for all employees and management.
Update and authorisation is controlled by comprehensive business rules.  Self-service facilities are simple to use and intuitive for employees and managers and encourages a trusting working environment.
Employee life cycle processes are initiated and approved via self-service work-flows and business rules leaving HR professionals to provide a quality assurance and validation service saving valuable time.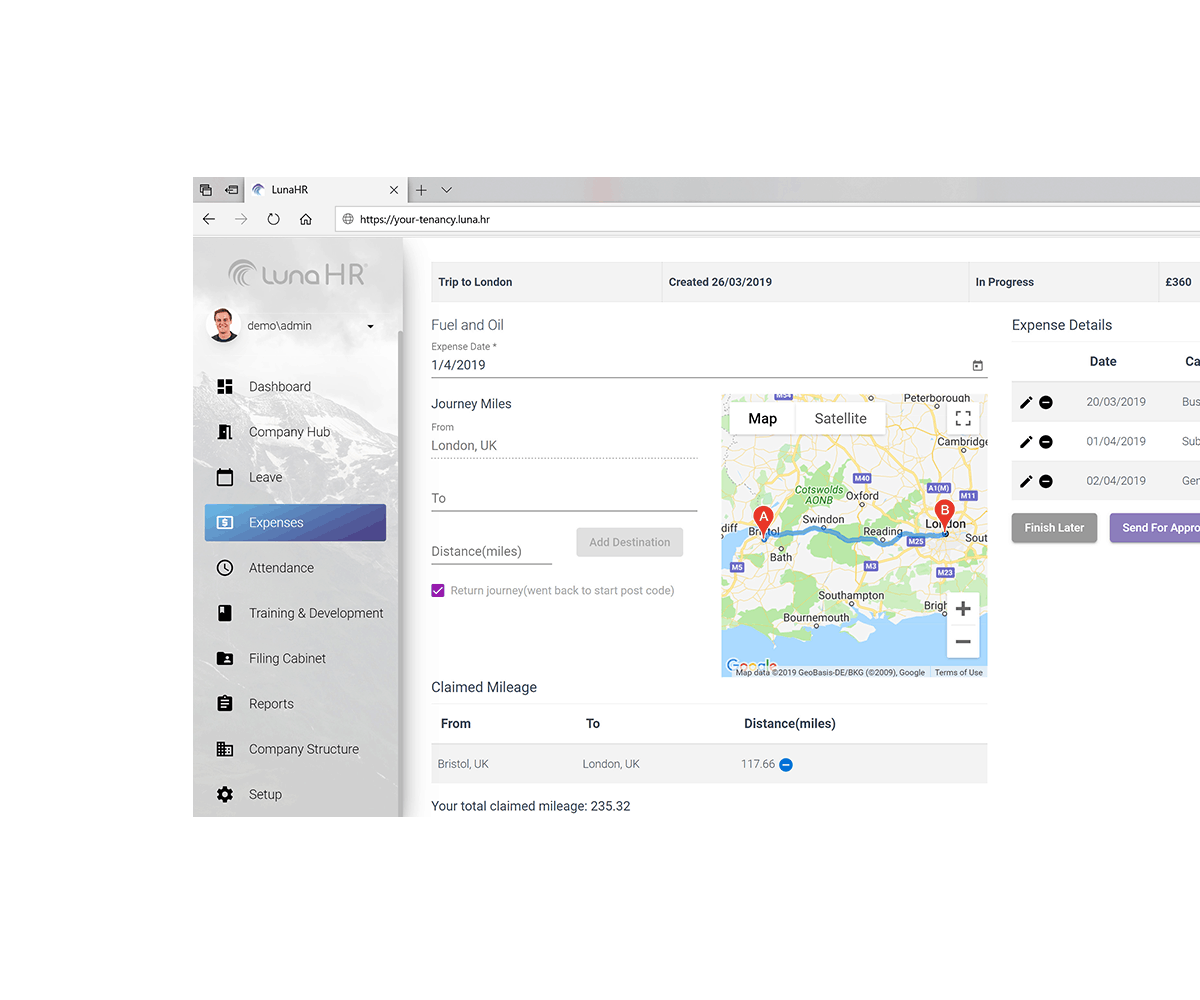 04
Leading Integrations
LunaHR integrates with market leading payroll, recruitment, collaboration, assessment and selection tools to build holistic HR solutions.  Removing duplication, improving reporting and streamlining processes LunaHR data feeds also integrate with existing solutions.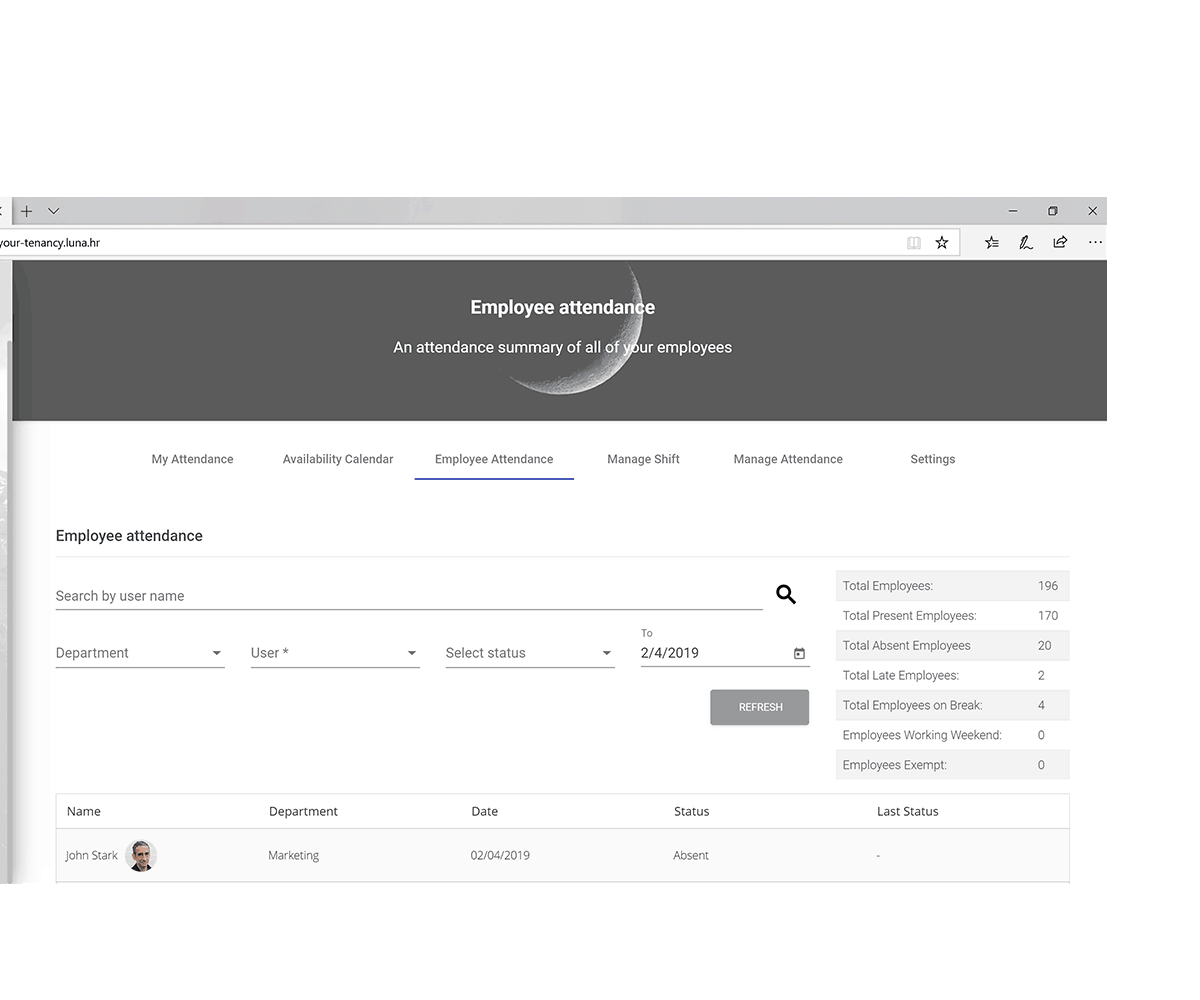 05
Workforce Visiblity and Analysis
Workforce visibility and analysis is available through simple to use reporting helping to drive HR strategies, and is available across a multitude of HR related areas.
LunaHR reports facilitate broad analyse and high level trends across the organisation or can drill down to more granular levels for deeper insight and understanding.
Arrange a demo
Personalised walk through with a customer success manager
Fancy a chat?
Questions? We have the answers.