Recruitment Functionality (core)
All UK SMEs need to attract the best talent available. LunaHR provides an area to handle a smooth recruitment process, ensuring everything is organised and logged.
From creating and logging the actual position through to new joiner assignment in your employee structure, the recruitment functionality allows your HR department / Line managers to stay on top of a crucial business aspect.
Assign employees
Create new positions
Recruitment History
Integrates with reports
Included in the core module
Tailor mode solution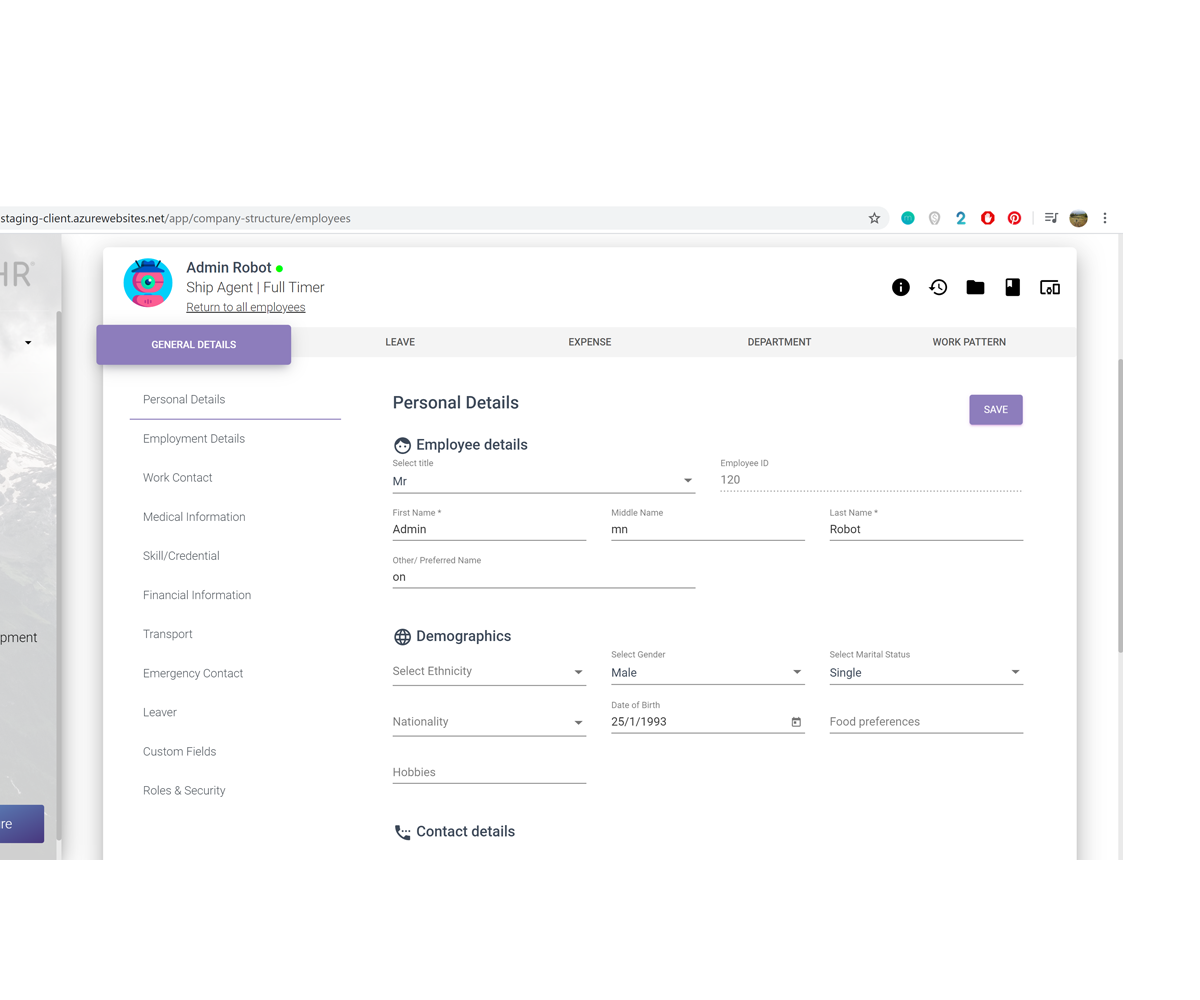 01
Manage Job Positions
Easily create new positions from our job templates, fill in the information and reuse the same position multiple times, avoiding repetition and saving time.
When creating a new job, subtle integrations with other LunaHR aspects help speed up the process, easily select line managers and job titles from dropdowns, resulting in a more streamlined recruitment process.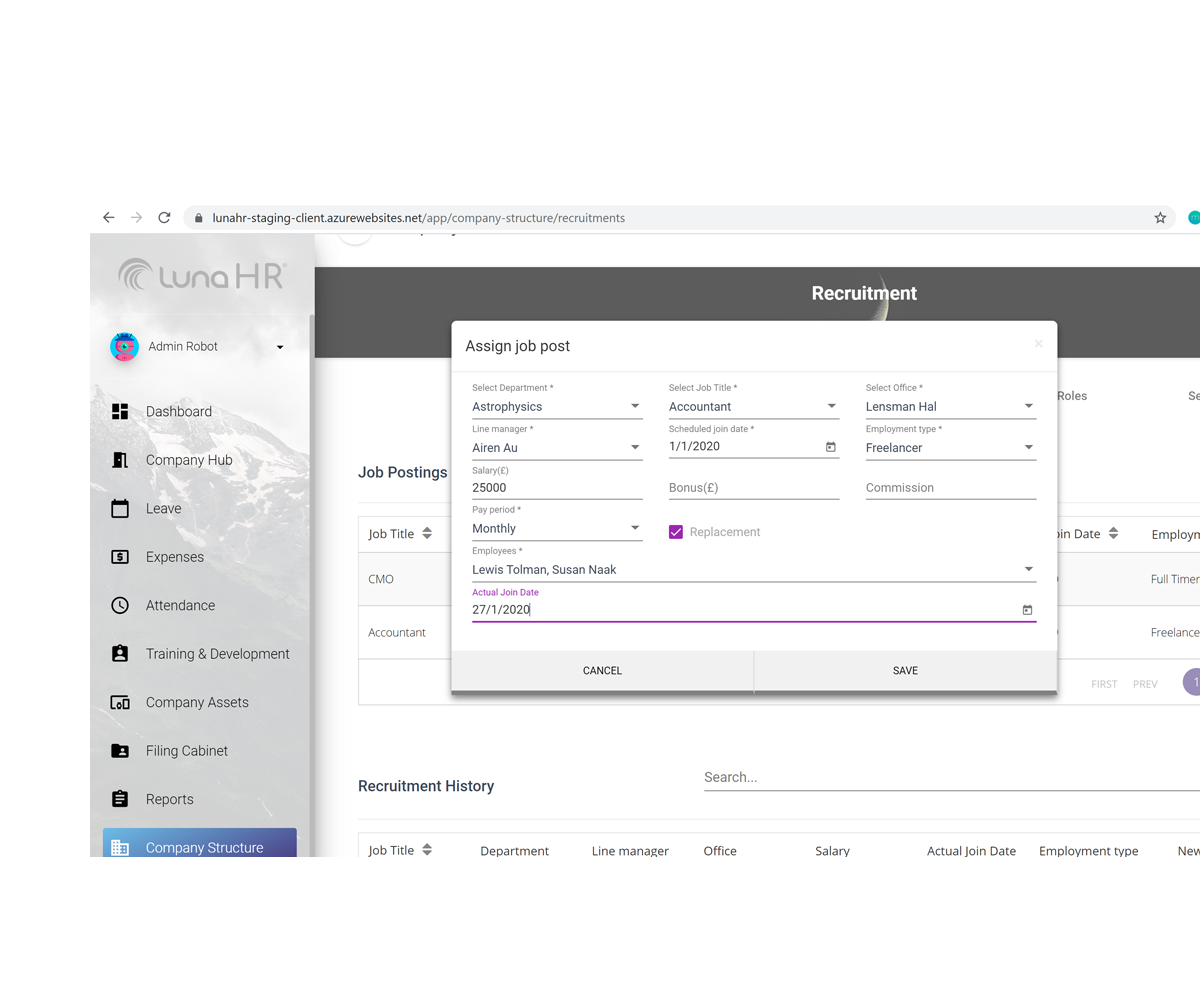 02
Recruitment History
Open positions can be assigned to new employees (i.e. joiners your company has recruited), this provides a useful recruitment history, which can be further exported.
Recruitment history gives a transparent view, allowing companies to easily record all recruitment costs, helping management make strategic decisions when recruiting new employees.
Arrange a demo
Personalised walk through with a customer success manager
Fancy a chat?
Questions? We have the answers.