November 2019
From design to deployment
The third edition of our development series. We have been working hard on enhancing existing functionality and developing some exciting new features. November is already shaping up to be a great month. We are working on some new features that will be very beneficial for existing and prospective clients.
Announcements
New and improved
Previously LunaHR had announcements, however the format and functionality needed to be developed further. We wanted company announcements to be more interactive and visual (similar to that of a blog post).
Announcements are a good way of informing employees about important news for employees. In addition with permanent notes, employees will now be continually informed and updated. Use the announcements functionality to share company updates with stunning pictures and succinct descriptions. When you create an announcement it will be (1) posted in the company hub (2) employees are informed by email and (3) it will appear directly in 'what's new'.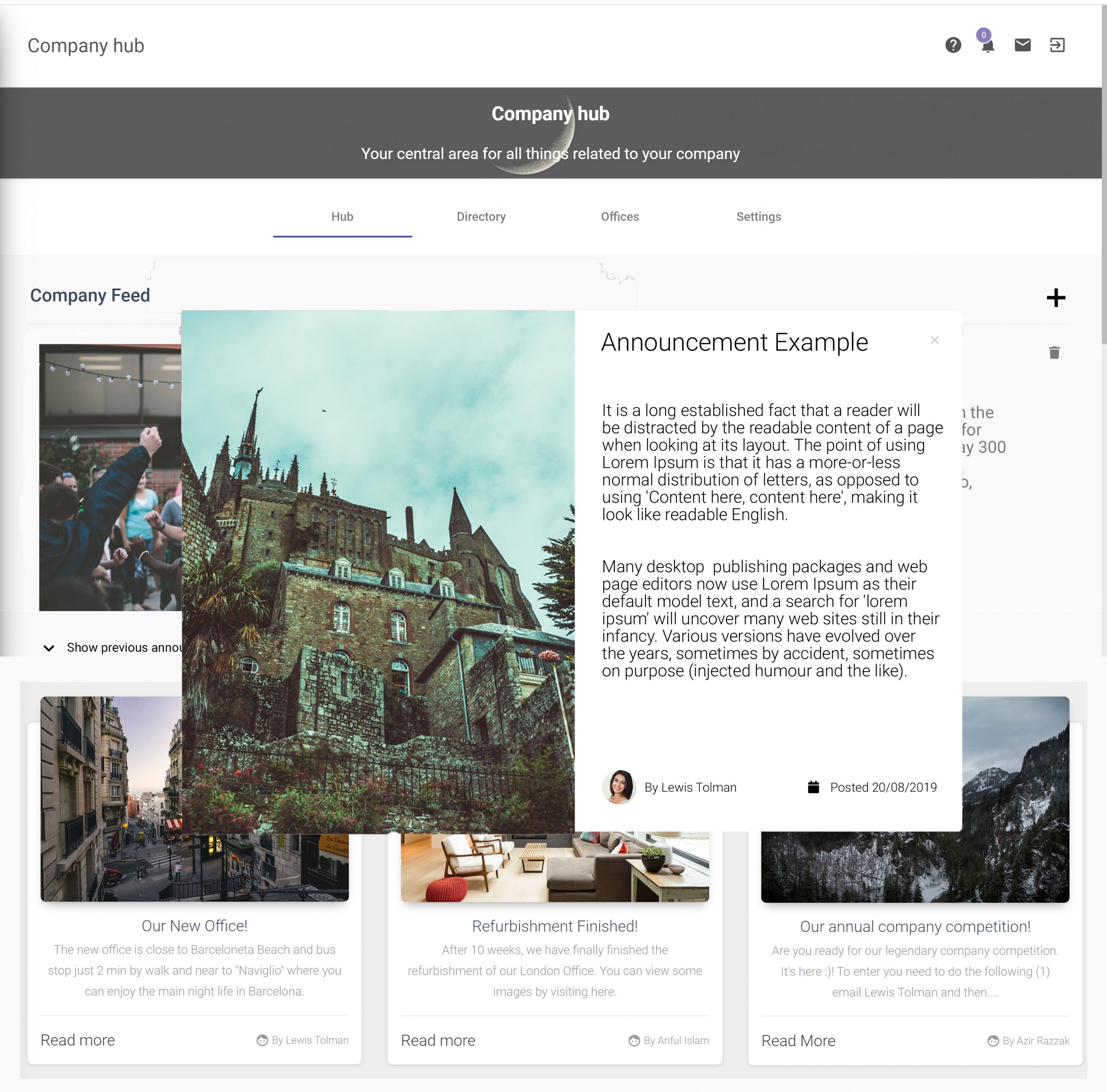 Rules & Policies
Much easier to use now
Rules & Policies is a unique feature of LunaHR. It allows companies to create intuitive rules to automate and regulate various HR policies, ensuring company policies are incorporated. We have made some changes to make this functionality much easier to use (1) all rules & policies come with a description (2) it now takes 2-steps to setup a rule instead of three (3) the terminology has been improved throughout.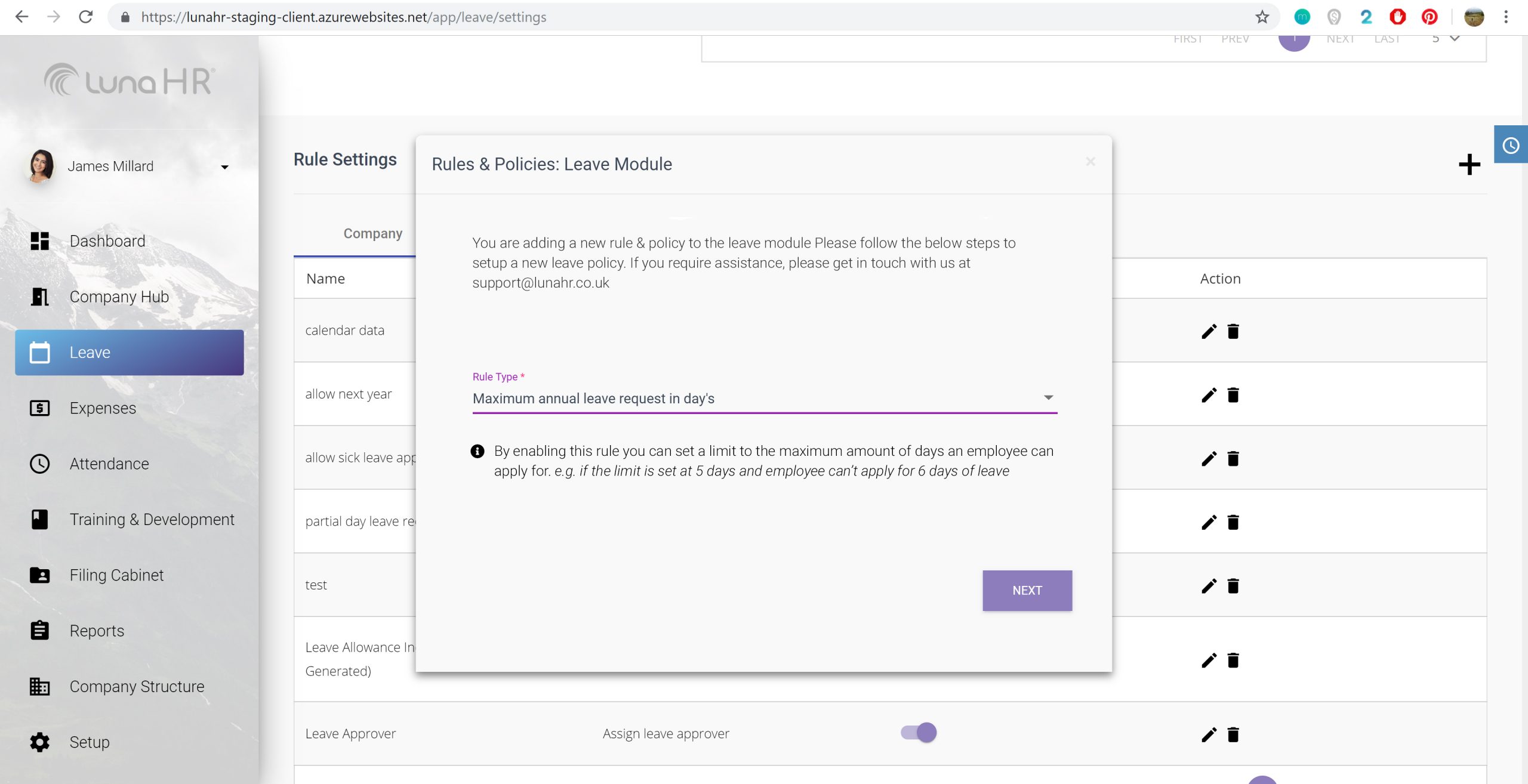 More enhancements
Bug fixes and improvements
In addition to the above, in the past couple of weeks we have been working hard to fix minor bugs and make enhancements to ensure consistency throughout our platform. Here are some notable improvements:
Calendar improvements – edit leave applications from the calendar, filter by department
Modern page and content loaders added
Book leave on employees behalf from the company structure page
Xero API modal improvements
Reports scheduling UI / UX has been greatly improved, along with history
Leave & Expenses applications now flagged when they invalidate company policies