October 2019
From design to deployment
The second edition of our development series. We have been working hard on enhancing existing functionality and developing some exciting new features. October has been a great month for us in terms of development and progression. Below we highlight some of the new features that have or will be implemented by the end of October.
Reports
New and improved
Previously LunaHR had a reports module that was developed to produce a handful of reports. We have recently improved it by making it (1) easier to produce reports and (2) provide more report possibilities
Reports are often overlooked in companies. And if a company decides to run a report, it tends to be a painful process of collecting and collating data in various spreadsheets. However with LunaHR, you can easily run reports in for any module you have active. Useful reports such as demographic breakdown, salary overviews, active training & development costs, how much a certain department spends on expenses, etc. These types of reports can be used to make executive based decisions on rules & policies and so on.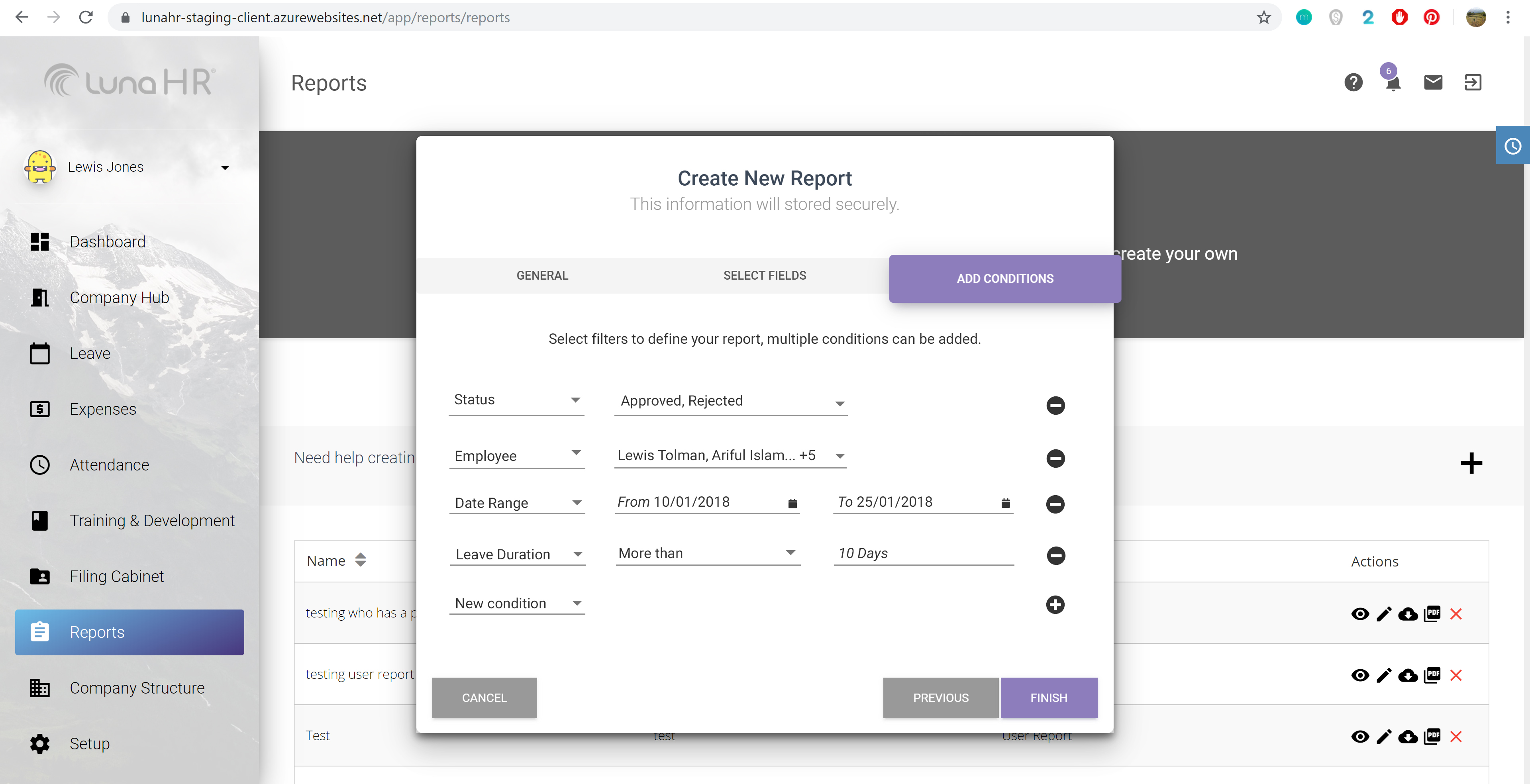 Training & Development
Exciting enhancements to our newest module
The training & development module is one of our newest modules. We therefore wanted to make some enhancements on some of the functionality. We have introduced a course breakdown, improved terminology, made it easier to upload certifications and other minor amendments.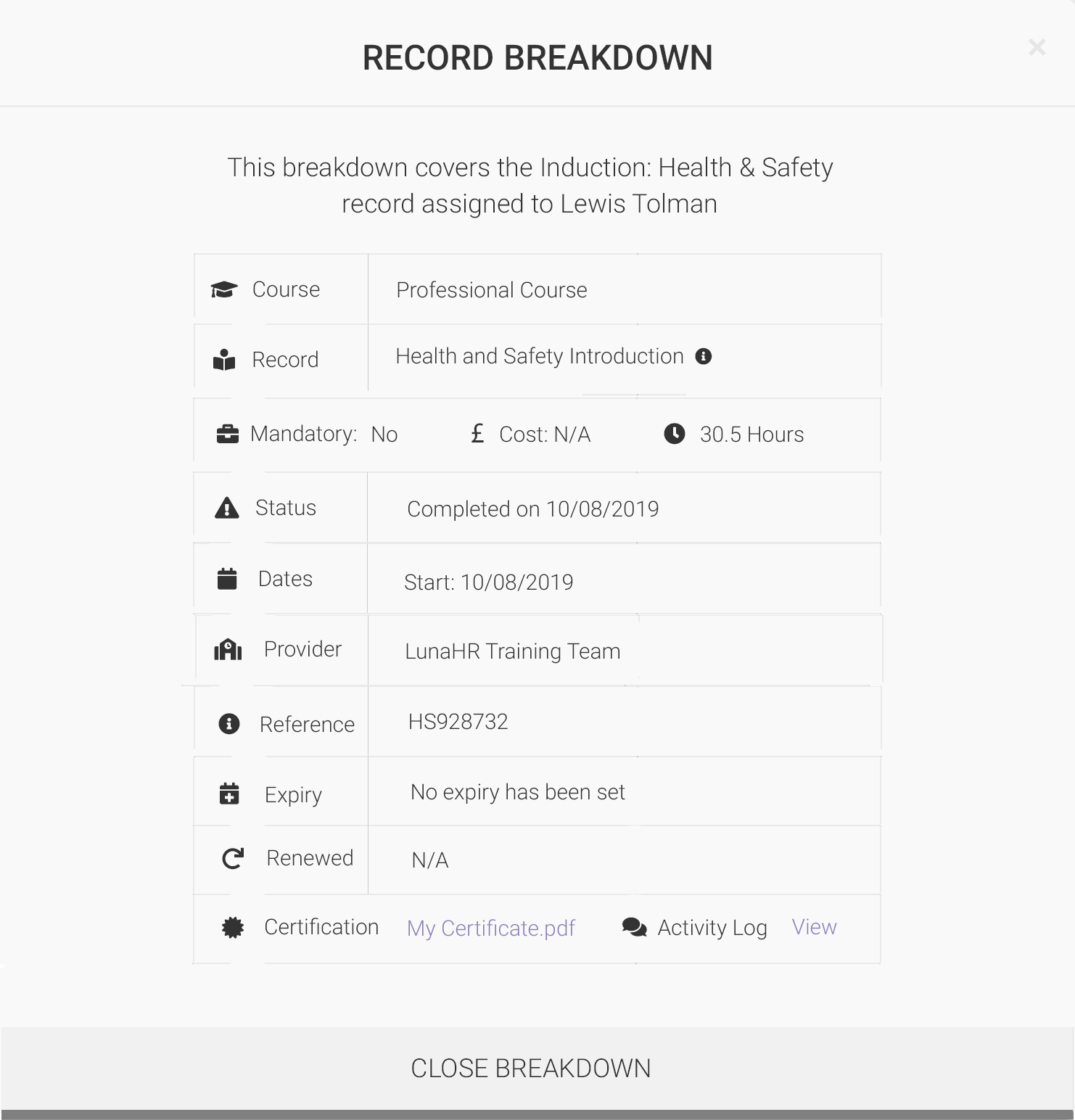 More enhancements
Bug fixes and improvements
In addition to the above, in the past couple of weeks we have been working hard to fix minor bugs and make enhancements to ensure consistency throughout our platform. Here are some notable improvements:
Improved the login page
Made it easier to setup email verification
Improved the company settings page
Background operations – data migration, performance analytics and security measures
New rules & policies
20+ UI/UX improvements to mobile