September 2019
From design to deployment
Previously our release notes were exclusively internal and shared with existing clients. Moving forward, we will produce high quality blog posts that overview any new features, enhancements or notable bug fixes. This blog post will be the first in our development series.
Our development team has been working incredibly hard to produce some exciting functionality for existing / prospective clients. In the last couple of development sprints we have enhanced existing functionality and added some incredibly beneficial new features.
New Folder System
Modular folders, Custom Folders and Access Levels
Previously LunaHR supported a filing cabinet area where users could upload single documents. However there was no way to effectively store this files / control access levels.
A crucial aspect of HR, management and accounts is storing and keeping up-to-date records of employee files. A lot of companies handle file management by using vulnerable internal systems. In this update, we took a different approach by further enhancing our filing cabinet system. We introduced the ability to admin (or HR) to create 1. Custom Folders or 2. Enable / disable modular folders.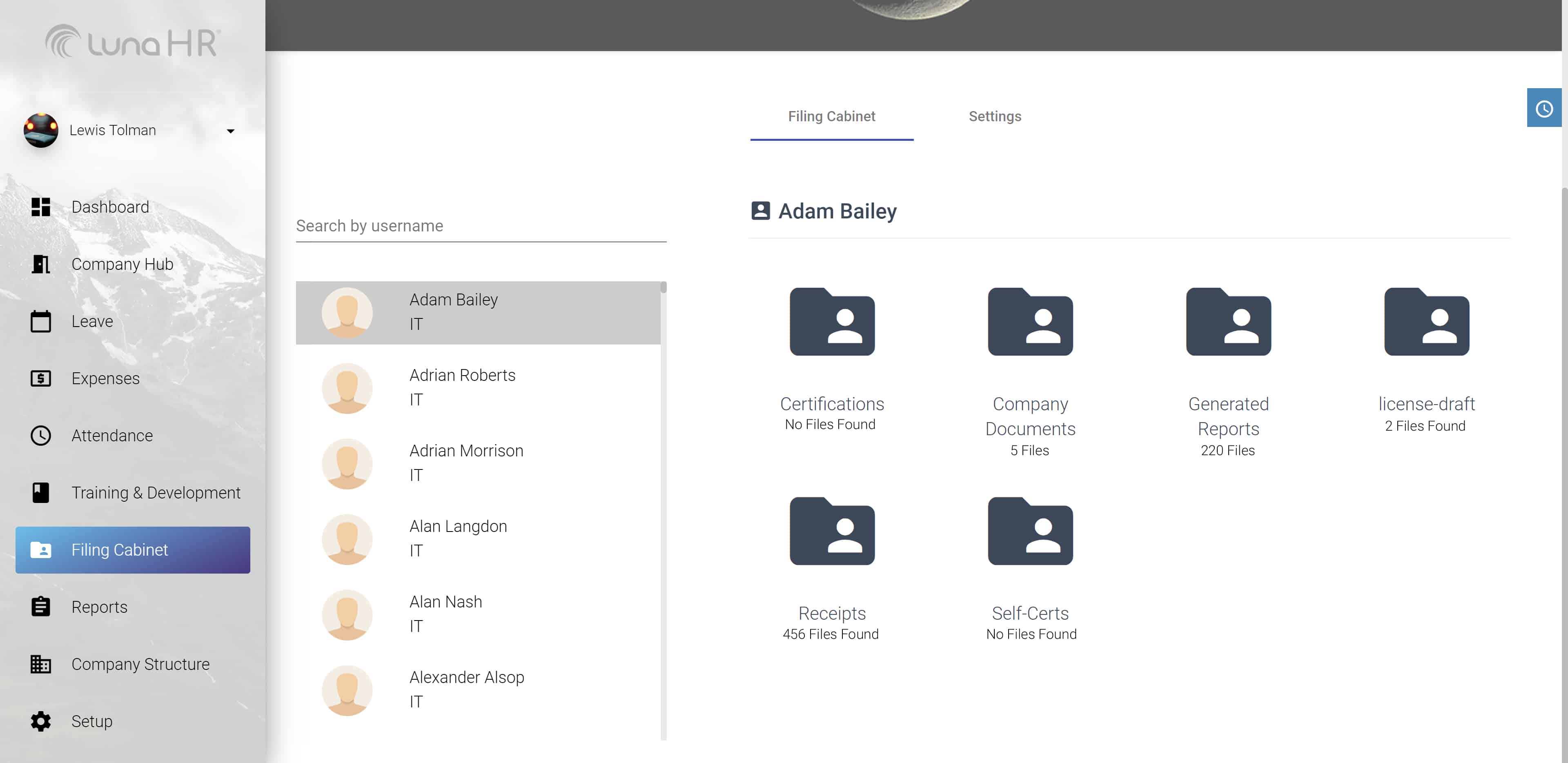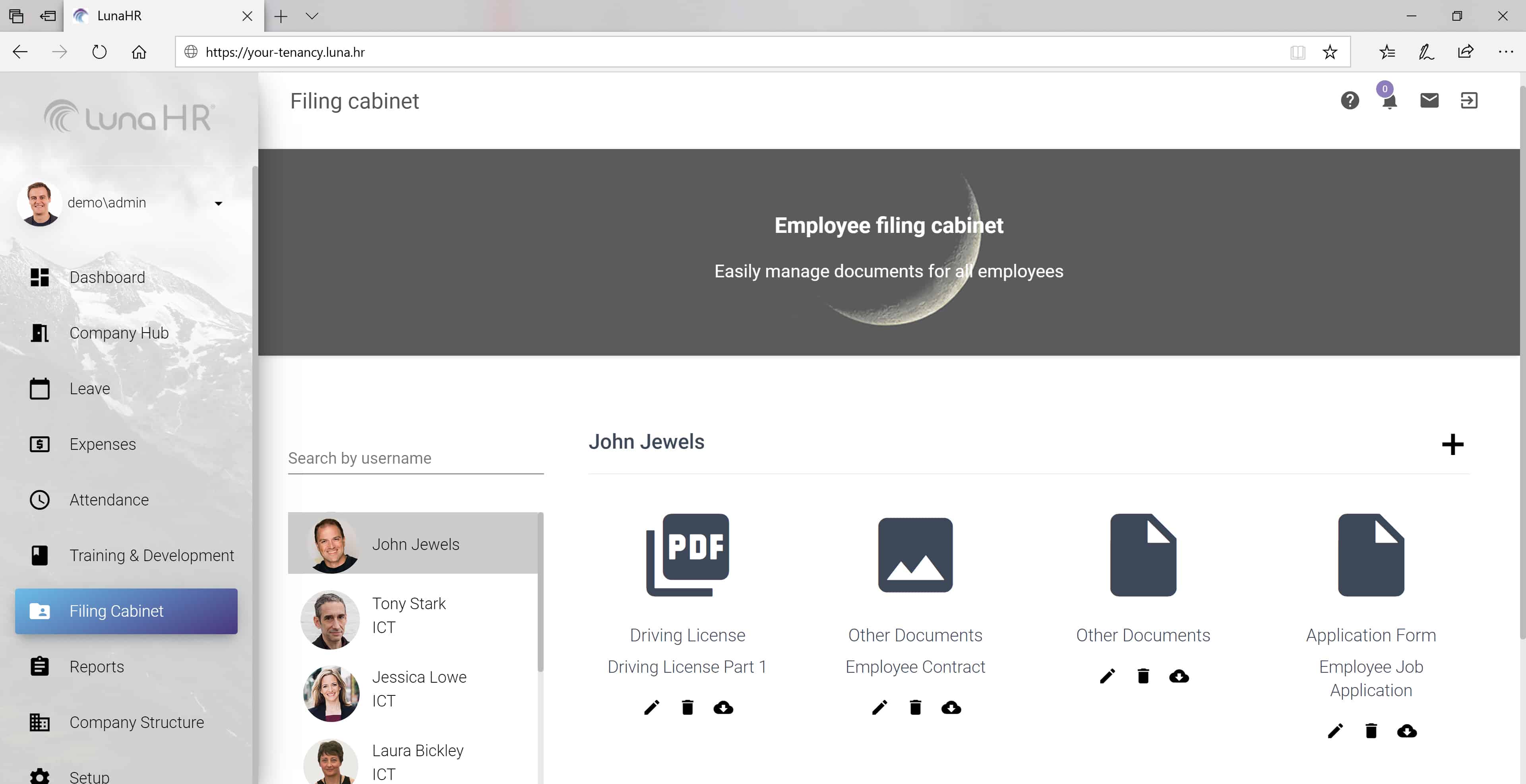 As mentioned above, we have two types of folders 1. Custom Folder and 2. Modular folder. Starting with the former, a custom folder is a folder you might want to create to store certain employee files and control the access so only HR can view. An example might be a preliminary performance review documents that HR don't want the employee to see.
The second is modular folders. It can take a lot of time managing and organising files into folders. Modular folders are intuitive as they automatically create folders and automatically store frequent files uploaded into LunaHR. For example, self certifications for sick leave can automatically be placed in the self-cert folder, likewise training certificates can automatically be placed in the training & development folder.
Self-Onboarding Functionality
For new starters or companies looking to start using LunaHR
We have successfully developed and improved our onboarding process. This area is incredibly important to ensure companies can get started on LunaHR easily and new starters have a friendly welcome. Our new self-onboarding process includes the following: (1) invite functionality (2) a completely new and improved self-onboarding setup wizard (3) and finally starter tips.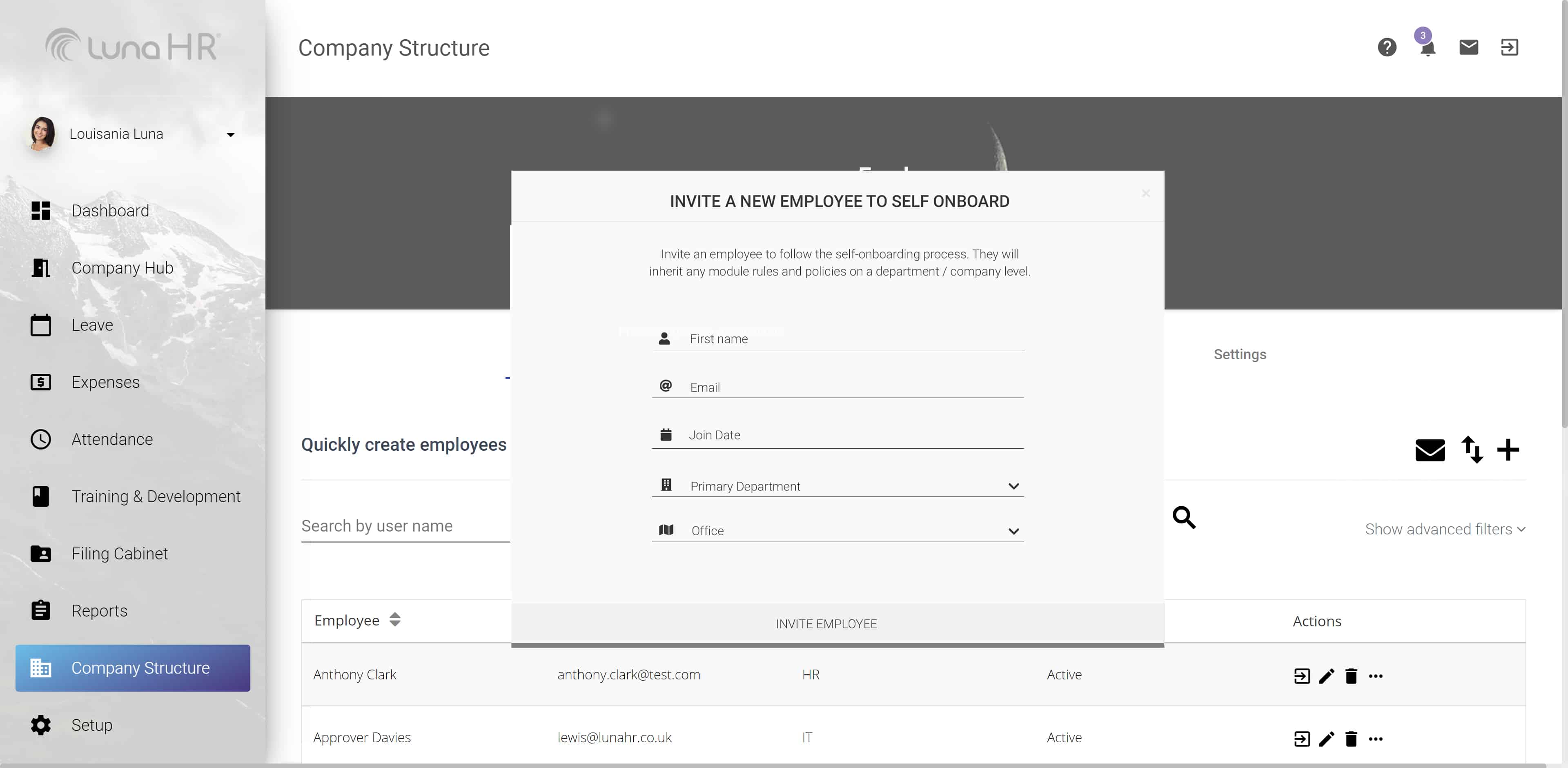 The above image demonstrates the single invite interface. Invite functionality can be split into two: (1) Single invite – useful for new starters and (2) Mass invite – useful for new companies wanting to onboard. By inviting employees to onboard, it helps reduce the amount of work required by HR. The invited employee(s) will be required to carry out a comprehensive employee wizard that gathers all the required HR information. Moreover, any invited employee will inherit pro-rata leave, company and department rules & policies and the HR team will be notified once they have successfully completed onboarding.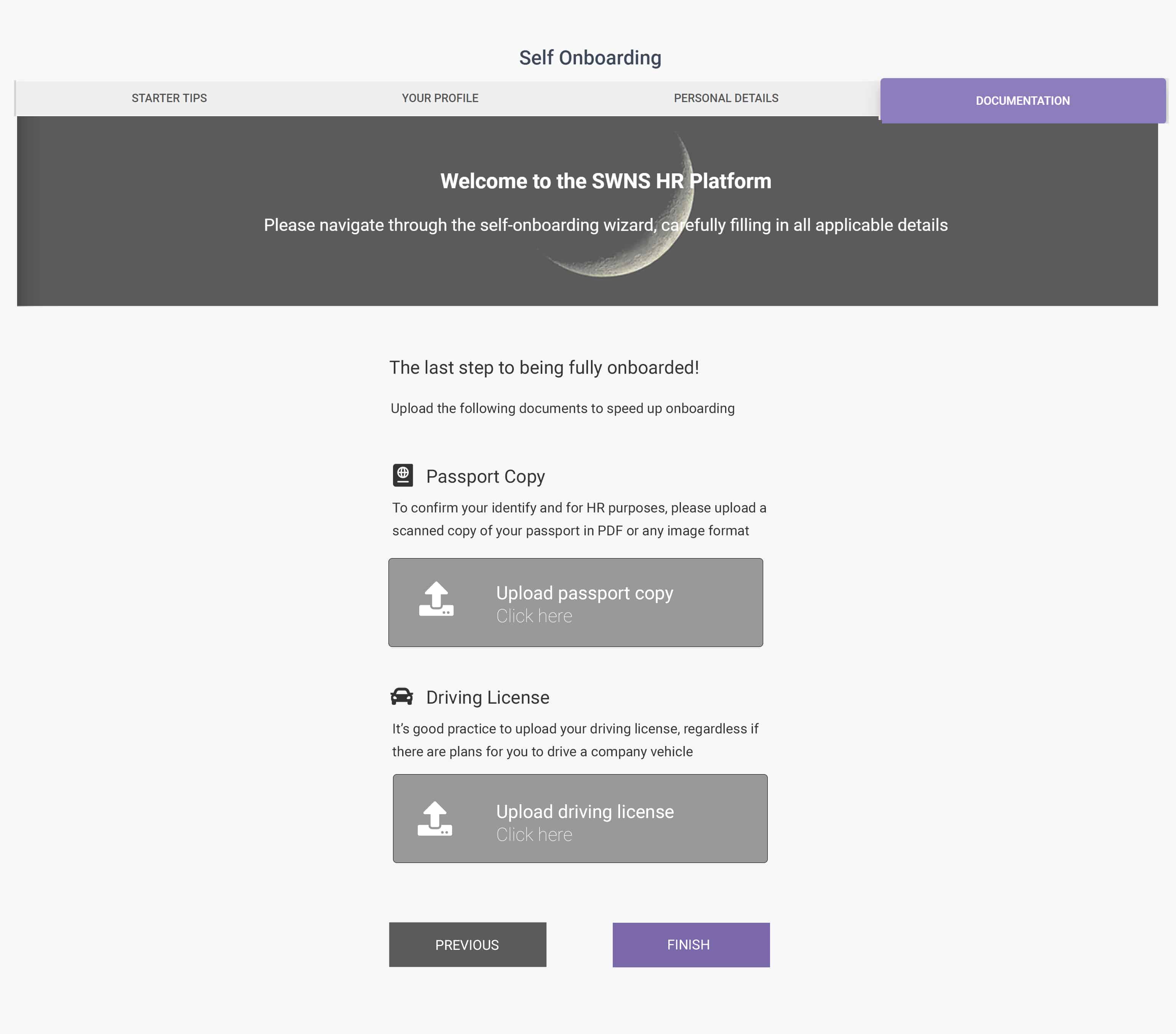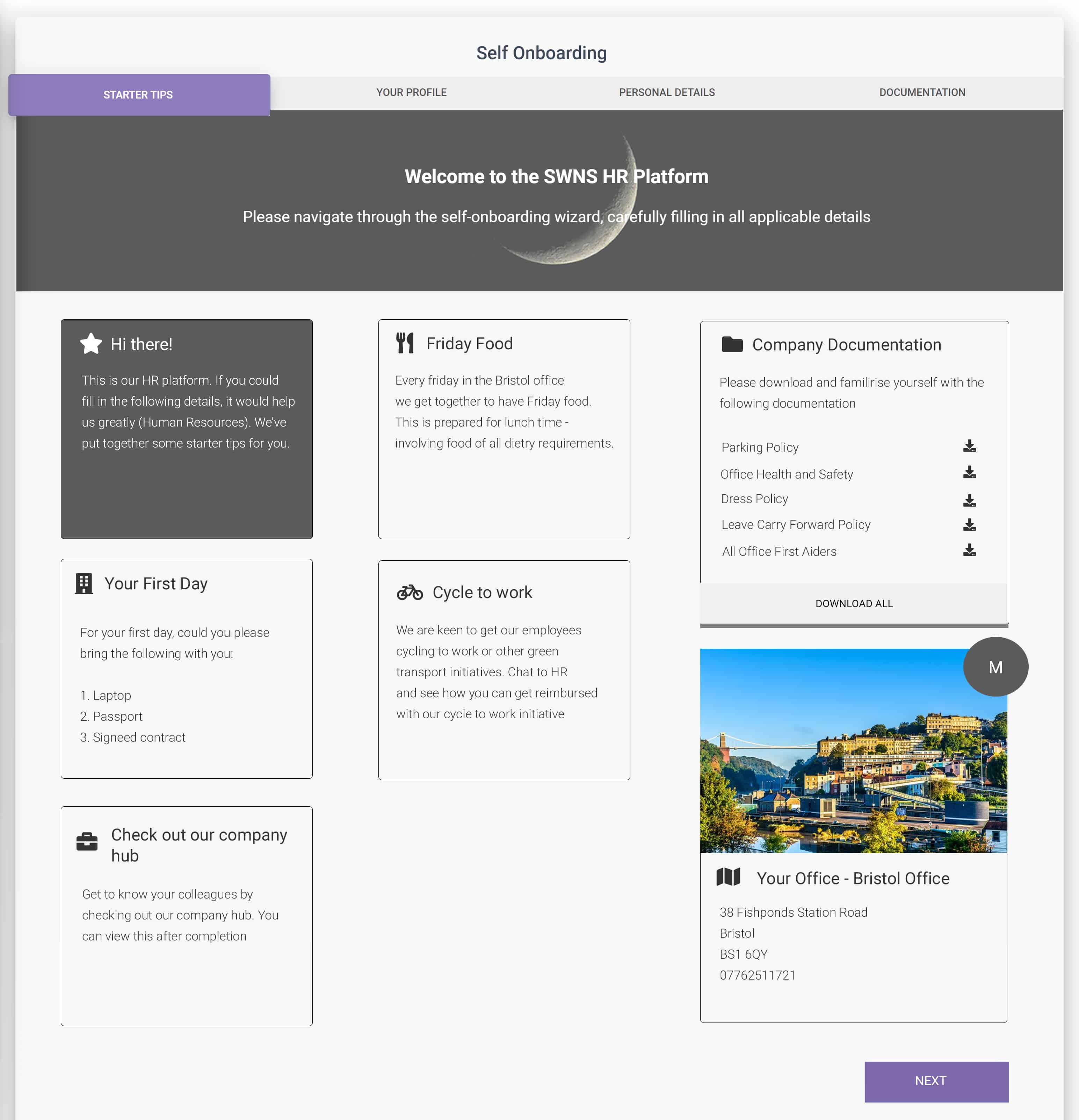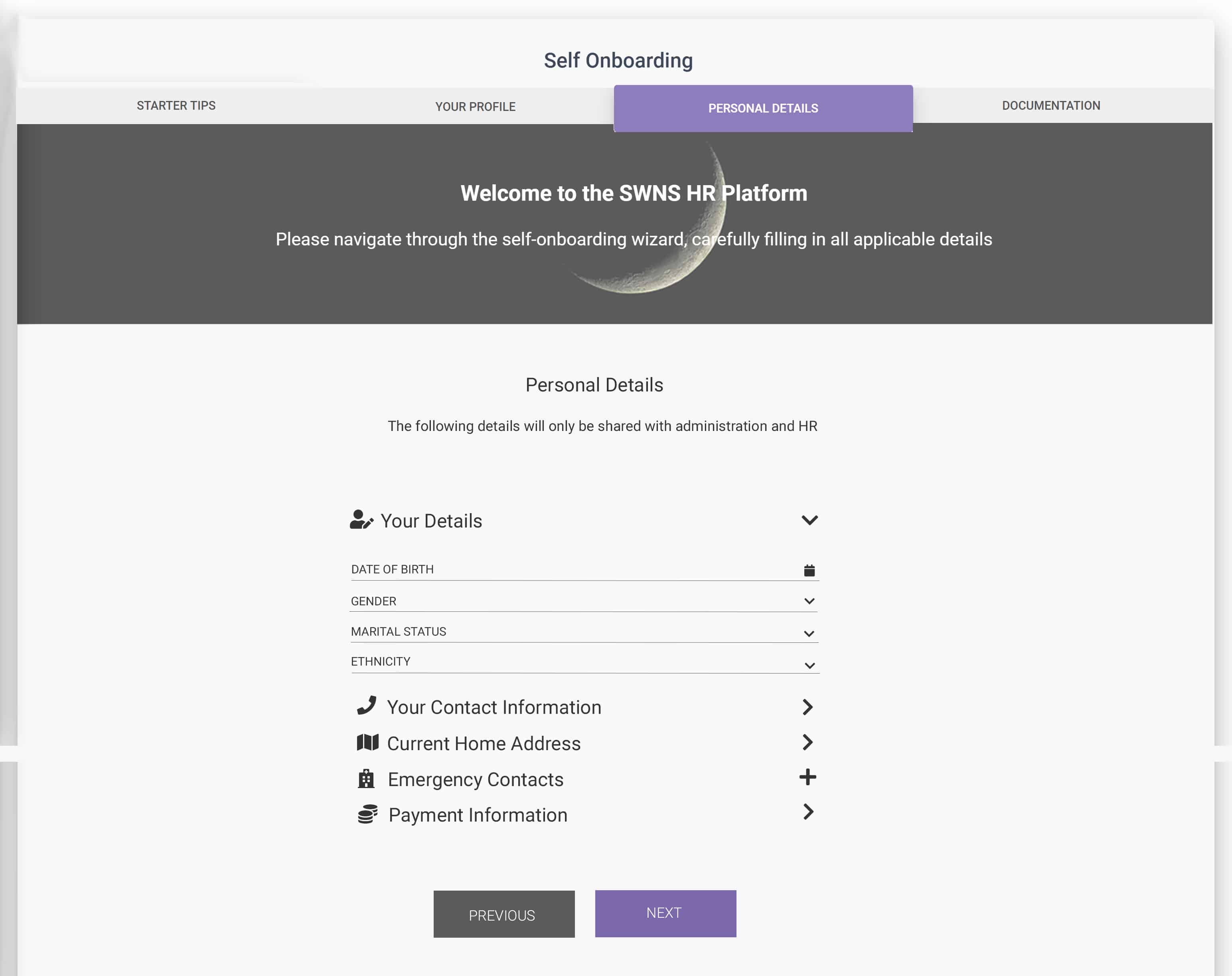 To aid the invite functionality, as mentioned we developed a rigorous employee self-onboarding wizard. This wizard is used to gather personal details, contact details, emergency contacts, financial information and documentation such as passport and driving license. This employee self-onboarding wizard is completely configurable, so if you don't need an employee to fill out their bank information, you can disable this section.
Included in the wizard is starter tips. This gives new starters or new companies onboarding onto the platform useful information. This is particularly helpful for a new person joining, giving them useful tips such as 'please bring your passport for identification on your first day of work' for example. Additionally, we have added a company document and an office / department widget here, providing additional helpful information.
More enhancements
Bug fixes and improvements
In addition to the above, in the past couple of weeks we have been working hard to fix minor bugs and make enhancements to ensure consistency throughout our platform. Here are some notable improvements:
Contact Form to submit bugs or HR issues
Major improvements to our leave calendars
25 + UI / UX enhancements throughout the platform
Background operations – data migration, performance analytics and security measures
New rules & policies
10+ Bug fixes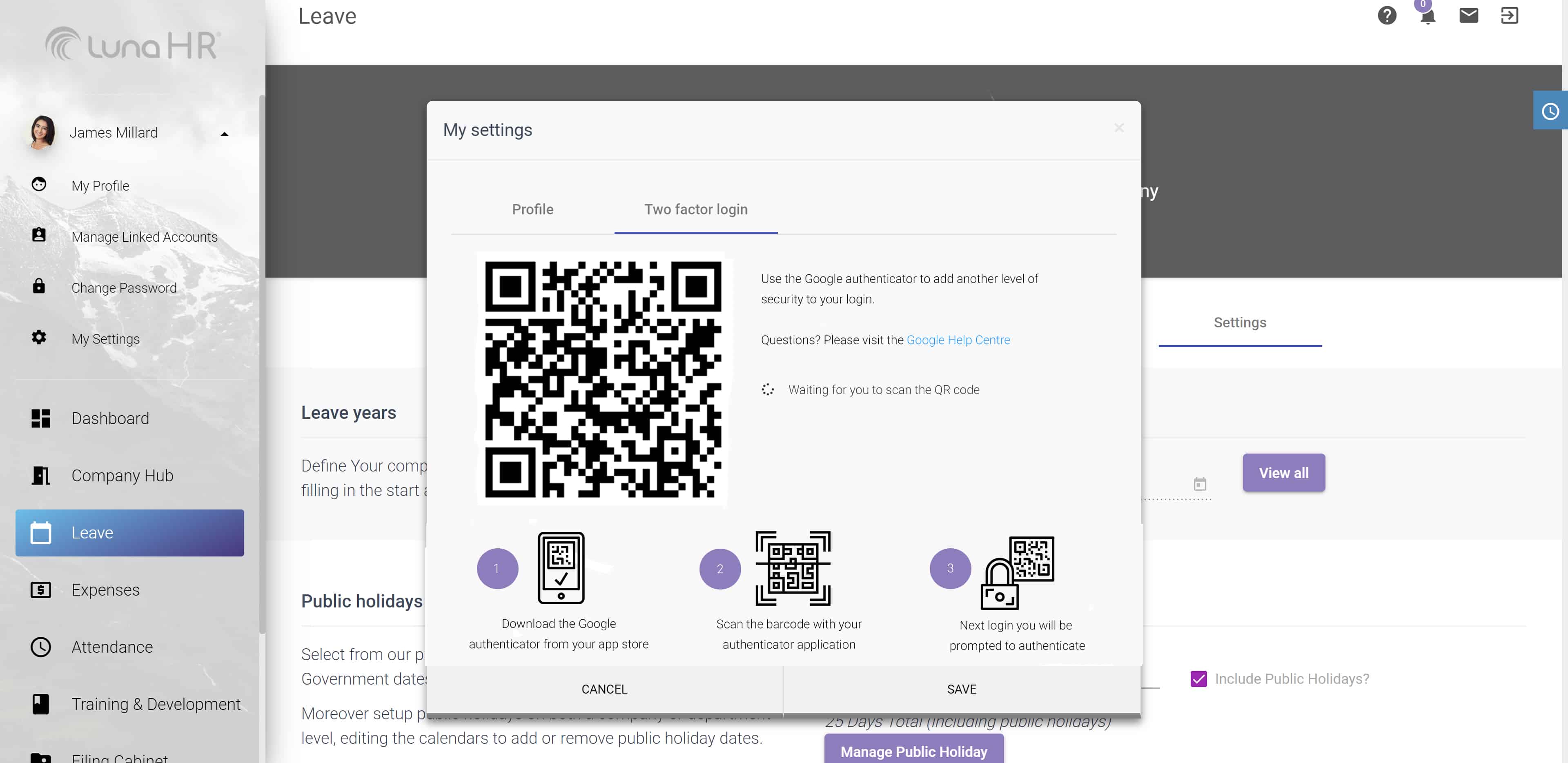 Next in the pipeline
Modular improvements
We have a couple of goals moving forward such as being fully SaaS compatible. However a more primary goal of ours is to improve our existing modules to make sure they exceed competitor standards. A great deal of work has already been done on our modules, but more needs to be done – particularly on the reports, attendance and rota modules. Below is a sneak preview of what we are planning!